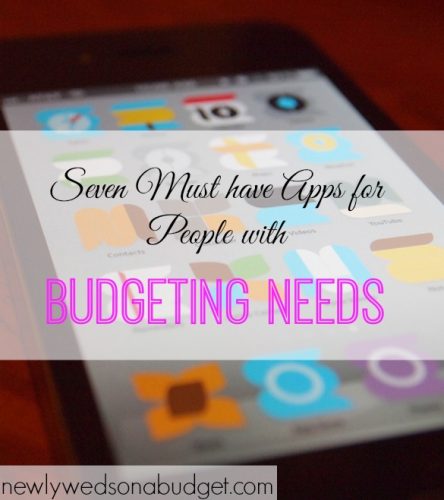 You're just married but can't enjoy your honeymoon wholeheartedly because you're unable to track your monetary expenses. Such times tends to be quite stressful for most. Here are our top recommendations of apps for all your budgeting needs. These apps will make your life comfortable in a jiffy and are readily available.
For those who like it unrestricted
Wally (Android, iOS) (Free)
Here's an iOS personal finance app that aims to bring all of the financial information you need for easy viewing. Ergo, you can quickly take control of your finances! Users can set a savings target, spending budget and income. Here, you can quickly reference them on to the main screen. We like that you can create and view expenses with ease, keep track of money saved and your saving goals. In this app, some of the kickass features include social and location tools for your expenses as well as offers detailed infographics of your spending. It also allows you to record; not only how much you spend, but also where and with who. Wally has also debuted an Android beta though it's not quite as polished as the iOS version yet.
For those who do it smooth   
Spendbook (iOS) ($1.99)
Spendbook provides users with an elegant and easy to use expense tracking and budgeting app. Users can quickly add new income or expense transactions with a swipe down, with the app tracking the amount and date of the transaction. Users can add a photo, such as a picture of the item purchased or receipt, as well as categorize the expense or income source. A neat feature is the addition of subcategories so that you can further tag a Transport expense as an Underground, Bus or Taxi ride. Users can view a daily or monthly summary of expenses, as well as helpful charts and infographics.
For those with simple needs
Mvelopes (Android, iOS) (Free)
Mvelopes (Android,  iOS) is built around the envelope method of budgeting, only that it has a more digital edge. Users create a Mvelopes account and link up with four online banking accounts to this. From there on, create a custom budget based on spending and saving goals, allotting money for spending, saving and debt.
For those who need it effortless
Level Money (Android, iOS) (Free)
The free, simple-to-use budget tracking app Level Money (Android,  iOS) is worth a second and third look. This low-frills budget tool syncs with your bank and credit card accounts. It shows you the extent of money you can afford to spend today, this week and this month. After linking accounts to the app, the "Level Money"  approximates your income, classifies your bills and lets your decide what portion of your revenues goes in as savings. After that, Level Money displays how much money you can afford to spend in an easy infographic.
For those who are candid
Spendee (Free, $1.99) (Android, iOS)
Here is another nicely designed expense tracking app. Spendee (Android,  iOS) features a flat, brightly colored and easily navigable UI. Expenses are logged into categories, with the option to snap photos of bills and receipts for easy storage. The Feed tab lets you straightforwardly scroll through your expenses. There is Overview mode that offers useful infographics on your spending over a duration of time. It also breakdowns what items and categories you're spending your money towards. If there's anything to complain about really, it's the lack of budget creation tools. But if your major need is for expense and income tracking, it's a sweet and simple solution that's easy on the eyes.
For those with a lot of traveling to do
Concur (iOS, Android) (Free, requires Concur account)
Organizations signed up to Concur Technologies' expense management services can take advantage of the excellent Concur (Android,  iOS) mobile apps. This app is used to record, sort and keep track of business travel expenses. It takes the pain away from creating expense reports. Plan trips (including TripIt integration), record expenses, photograph receipts, enter itemized hotel charges and submit or approve expense reports from within the app. This app is built with the business traveler in mind.
And those with simple home budget needs
BUDGET ($.99) (iOS)
Budgt is a lean, mean, budgeting machine. A lightweight app with a clean visual design, it focuses on fast budgeting and expense tracking. Create and manage a monthly budget with income and recurring expenses. Enter your categories and watch as it displays many a colorful expense charts based on this provided data. Clean screens, bold fonts, and pie charts make it easy to input and track your expenses.
These are the most active apps according to us and covers most budgeting needs. You can use a combination of them to get the desired results. Don't have the right apparatus for this? We have that sorted too! Target.com offers a broad range of phone in a variety of options. From coupons that you can find at Chameleonjohn.com, you will save a lot on your purchases at Target.com.