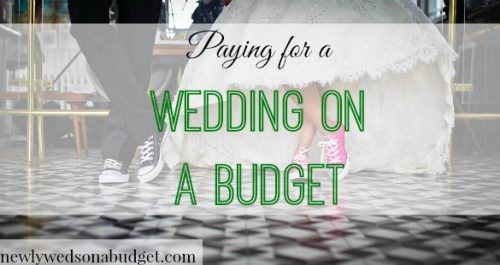 It's said that the average cost of a wedding today is over $26,000! What's worse is that this amount doesn't even include the cost of the honeymoon. Getting married should be a fun and joyous occasion, one that is meant to celebrate two people coming together and preparing to share the remainder of their lives together. Instead, it has become a billion dollar business which everyone from florists to photographers carve out niche careers on. It's important for couples to remember that they have a choice when it comes to how much they spend. First and foremost, setting up a wedding budget is key to controlling your wedding expenses. Second is keeping your expectations reasonable. Television shows like Platinum Weddings and Keeping up with the Kardashians have us believing in million dollar weddings that fawn over extravagance. Lastly, think outside the box! There are plenty of tips and tricks below that will help you lower your wedding costs and have a great time on a shoe string budget.
Consider that the time of year you choose to get married can play a large part in how much you pay for a wedding reception. It's no secret that couples tend to gravitate toward receptions in the summer months. However, by having your reception during the winter months you can save a bundle of money. The same can be true for other services like florists and photographers. They book so much business during the summer that they can demand premium pricing. However, during the winter months they are probably much slower and willing to negotiate on their usual pricing. It's all about the law of supply and demand.
If simply have no funds to play with at all then there are options to assist with that as well. Often times going to friends and family for a short term loan can be helpful, but it's not always a possibility. In this case, obtaining short term finance from Peachy loans would work as well. The best part is that you can use the monetary gifts you receive at the wedding and pay down the loans immediately after your nuptials. This way you are able to cut down on interest paid and you will have enough to pay for your wedding to boot. You might need to delay the honeymoon but that is a small price to pay.