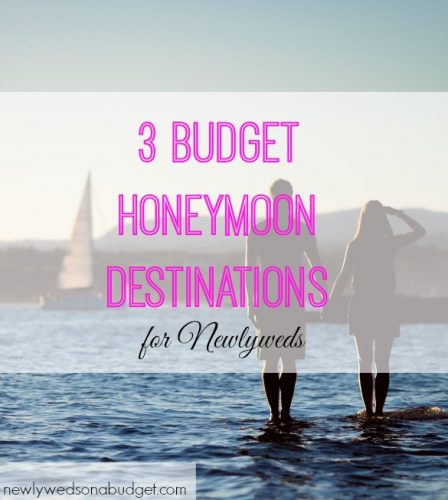 Your wedding day is a chance to share the love you and your partner have for each other with family and friends. But after the big day is over the honeymoon is just for the two of you – a break away from it all with the person you love. Unfortunately, the honeymoon is also a quick way to spend lots of money.
Don't compromise that sweet start to your marriage; take a look at these three cheap holidays for honeymooners on a budget.
Lanzarote
Beautiful Lanzarote will fulfill all of your sun and sand dreams. What really makes Lanzarote a good budget destination is the natural landscape. The island was sculpted by volcanic eruptions which has formed amazing peaks and valleys from lava. You can see these for only 8 euro/person at the Timanfaya National park. You can also find cheap ways to eat  on the island. Tapas is always on offer, while a typical price for a beer or lager is about 2 euro. Another area to save money is in bike rental (starting from 8 euros) or a car (starting from 20 euros) for the duration of your trip.
Sharm El Sheikh, Egypt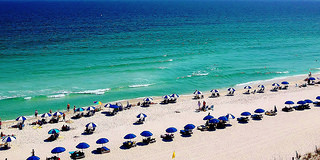 This budget destination has a lot to offer in terms of activities and excursions. Sharm El Sheikh is known for its clear waters, warm weather and excellent beaches. It's a top choice for active honeymooners who are ready to ride camels, cruise on quad bikes or get involved in water sports. However, if relaxation is your prerogative then there are plenty of comfortable and affordable hotels available at a good price. The area is also close enough to the Pyramids of Giza, the Valley of Kings and the city of Cairo to arrange day trips. It's also a great place to try scuba diving for the first time.
Tenerife
Tenerife is the largest of the Canary Islands and you can find excellent package holiday deals for very low prices. Eating is very affordable on Tenerife, as many restaurants have a Menu del dia which comes with three courses and a drink for less than 10 euros. As always, beach days are a great option for cutting down spending and there are a number of beautiful beaches to explore on Tenerife. If you are looking for a break from the sun, all government-owned museums on the island are free on Sundays!
Book your stay at one of these locations and you won't have to miss out on any honeymoon perks – each destination is as breathtaking as it is cost-efficient.
Images by kimdokhac and Olin Gilbert used under Creative Commons License.