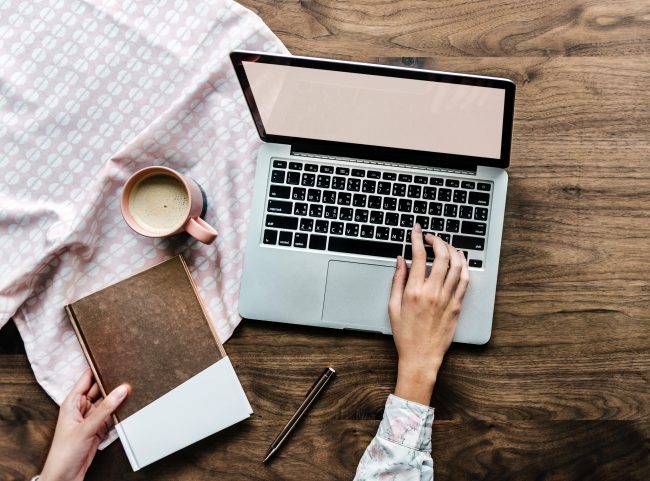 With the stories of people making thousands of dollars online through blogs, more and more people are curious about how to get their start in the blogosphere. If you've spoken to any web developers or web designers, you may have found out that you are going to have to pay thousands of dollars for their services. Many people do not have that kind of money when they want to start a blog. If you are in the same boat then you will appreciate the following 5 cost-effective ways to start a blog.
1. Wix
Want to get a free start on your blogging career but still have a beautiful website? Wix could be the option for you. There is no coding required and you can get started without having to spend any money. If you need more features then you can upgrade to a higher option, but this is a good way to get your start if you aren't sure how to code and want to have an easy way to drag and drop website elements to make a nice layout.
2. Weebly
Weebly is a definite no muss and no fuss option without a lot of the bells and whistles. If you are a beginner, there are going to be plenty of features for what you want to do. It is easy to get your website set up with Weebly. You can set up your own domain through Weebly if you want to customize it and make it look more professional.
3. Tumblr
Tumblr is a blog and a social platform. Since there is already an audience there, this can be a good way to attract people to your website by sharing helpful information and getting people interested in coming to your content. It's a well-done site but might not be the best fit if you want to have control over your site.
4. Medium
Medium is another platform that has a lot of different readers that you can tap into. Some new bloggers like to get started on these platforms so they are able to tap into the massive amount of readers that are there.
5. WordPress
If you want to create a website on a platform that will allow you to have more control over your content and not have to worry about community rules that might be in place, you should look into the self-hosted version of WordPress. This is the WordPress.org version vs the WordPress.com version.
WordPress is much better for people that want to own their content and have total control. When you have a WordPress site, you can customize it the way that you want to customize it and you never have to worry about having it taken down if the business model for the site that you are using changes. There are many people that have worked for years on platforms (like Squidoo that merged with Hubpages) and all of a sudden this content was gone without warning. Some people's content was transitioned over, but not everything made it.
Having a self-hosted website will enable you to keep your website safe with backups through your hosting company as well as any backup plugins that you have on your website.
Creating Your Own Website
If you do decide that you want to go with WordPress (the self-hosted version) then you need to register your domain name, get the best website hosting that you are able to afford and start working on your website.
If you don't know how to code, you may be worried that you aren't going to be able to create a professional looking website, but there are some great options that will still enable you to keep your website build in the cost-effective zone.
WordPress page builders can help you with your website's design so that you can have a nicely done website that you build on your own without any code. There are many options available when you are looking for page builders. Some are free with paid upgrades and some only offer premium solutions.
One of our favorite finds is BeaverBuilder. BeaverBuilder is a great drag and drops WordPress plugin that will allow you to create all kinds of designs that are both beautiful and functional. You are able to live to edit your page on the frontend with this plugin so you can see exactly how it looks. You are able to use this with almost any WordPress theme so that you don't have to change your theme if you love it.
Once you find the page builder that you want to use, you can simply create the layout that you want and then input your content into your page to see how it looks. You can change it around and continue to customize until you get it looking the way that you want it to be.
Conclusion
Starting your website doesn't have to break the bank and with these options for building your site, you can choose which one is going to work the best for you so you can get the results that you need. Your website doesn't have to cost you a half of year's salary to look like it did.
Having a professional looking website is important, but you don't want to break the bank to do it and now you don't have to. Use the tips above and get started with your new website without any of the hassles of coding and create the site of your dreams.
Was this article helpful and informative? Leave us a comment with your thoughts in the section below.