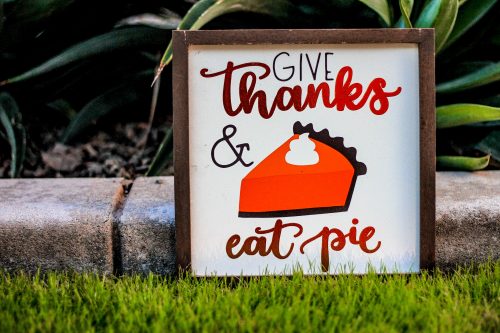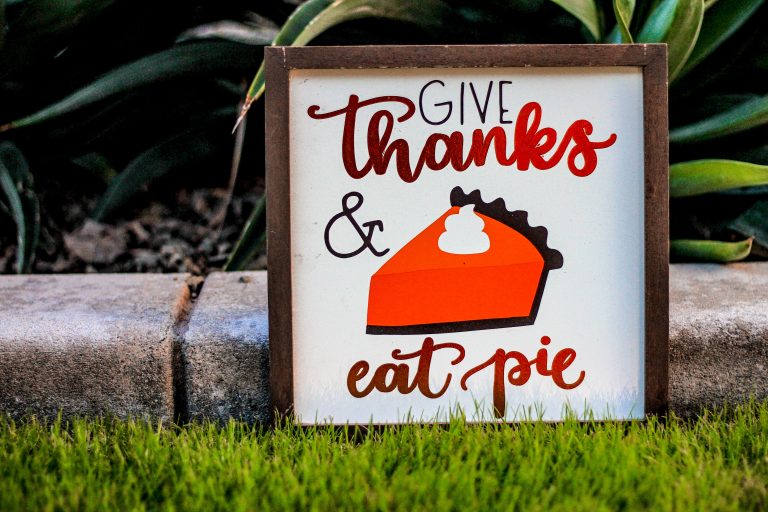 As newlyweds, you might not have a ton of money to spend on a Thanksgiving dinner. But that doesn't mean you should be able to have an amazing meal. With a little bit of planning and shopping savvy, you can enjoy a traditional Thanksgiving meal without busting your budget. Here's how to pull it off.
Use Coupons and Loyalty Cards
As Thanksgiving approaches, deals on menu staples start rolling out. You'll find coupons for many name-brand Thanksgiving classics as well as discounts on store loyalty cards. In some cases, certain stores even offer items to loyalty cardholders for free, even turkeys.
By looking for these deals now, you can find ones that are worth scooping up. Just be aware that, when it comes to discounts through loyalty cards, those can go fast. You'll want to head to your store as soon as possible. That way, there's a decent chance the items will be there, or you'll have a better shot at getting a raincheck that works before Thanksgiving.
Don't Overbuy Turkey
A turkey can easily be the most expensive part of your Thanksgiving dinner. Instead of grabbing the largest one you can find, try to right-size your purchase based on how many people are attending. Usually, if you aim for about one to one-and-a-quarter pounds per adult eating, you have enough for Thanksgiving dinner. If you want some leftovers or to make other meals from what's left (like turkey soup), then just add another few pounds to that number.
For example, an eight-pound turkey should easily feed six people. If you want some leftovers, then you might prefer a 10- to 13-pound bird.
If you are having a just-the-two-of-you Thanksgiving, then you might want to skip buying a full turkey. Instead, look for just a turkey breast. These will be smaller, so they can be more affordable, at times. Just make sure to look at the price before you buy it. With some sales, purchasing a larger turkey is actually cheaper, so it's smart to compare before you put one in the cart.
Keep Your Recipes Simple
While those elaborate recipes might look incredibly appetizing, every extra ingredient costs money. If you have a tight budget, keep it simple instead. You can roast some green beans with just a bit of oil and seasoning or make classic mashed potatoes with just potatoes, butter, milk, salt, and pepper.
DIY What You Can
In most cases, it's cheaper to make a dish yourself than to buy it premade. While this means doing a bit more work on Thanksgiving Day, it also gives you the ability to have more items in your spread.
If you don't want to cook completely from scratch, then DIY parts of your meal. For example, you could use frozen pie crusts instead of making your own, but do the rest of the pie yourself.
Don't Overlook Generics
When you shop, don't forget to see what generic brands cost. Sometimes, even if a name-brand has a coupon or is on sale, the generic version is still cheaper. Plus, most generics are just as tasty as any name-brand option, so you aren't necessarily sacrificing flavor by going this route.
However, don't assume that the generic is cheaper either. Whether you have coupons, deals on a loyalty card, or are paying the price listed on the shelf, take a moment to do a little math. Usually, the easiest way to make a comparison is to look at the price per ounce. Divide how much an item would cost you by the number of ounces in the container. Then, you'll be able to see where the deals are with greater ease. This is incredibly helpful if two products aren't the exact same size but could both meet your needs.
Ultimately, the simple tips above can help you have an amazing Thanksgiving dinner while staying on budget. Give them all a try and see just how affordable a great holiday meal can be.
Have you ever made Thanksgiving dinner on a tight budget? Do you have any tips that can help couples save money on Thanksgiving dinner? Share your thoughts in the comments below.
Read More: