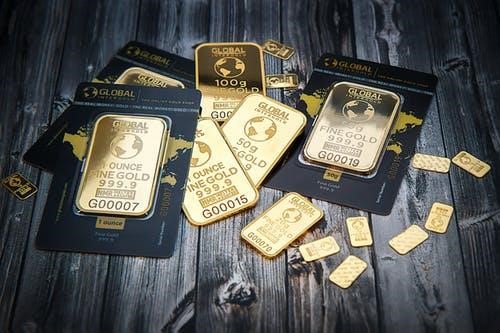 Source: Pexels.Com
It is more important than ever to have precious metals in your investment portfolio. Precious metals offer many benefits which other types of investments do not offer. Precious metals are used around the world for so many purposes. It is almost impossible to imagine a world without precious metals. This same impossibility gives rise to many possibilities for investors, both new and seasoned.
Types of Precious Metals
There are different reasons why you may want to invest in precious metals. Throughout history, precious metals have helped to reduce risks of financial losses result from systemic financial concerns, inflation, and war or political crises.
Whether you are new to the game of precious metal investments or not, you stand to gain from the array of precious metal available. The different types of precious metal available to investors include:
Rhodium
Platinum
Gold
Ruthenium
Iridium
Osmium
Palladium
Rehenium
Silver
Indium
Californium 252
There are many use cases for these metals around the world. That being said, some precious metals are in higher demand than others. Such metals include gold, silver, and platinum.
With understanding of this, one should be able to discern with greater effectiveness, the potential success of a precious metal investment. The most successful precious metal investments are those in relation to gold, silver, and platinum. This is because of the significantly higher demand for those metals than other metals.
Coins and physical bars are considered to be some of the best ways for one to invest in silver and gold. Dealers of precious metals around the world have access to coins and bars.
It is always important to carry out due diligence on precious metal dealers. Precious metal dealers have different experiences and strategies which they use in their markets. While they may all seem very similar from the outside looking in, the truth is there are nuances of these organizations which can make or break the tractions of your investments.
Trust Lear Capital
You can never go wrong with Lear Capital. A trusted dealer in precious metals, Lear Capital uses over two decades of experience to redefine speed, security, and service in the precious metals industry. With Lear, you are guaranteed a customer representative that is fully committed to helping you with the gains on your investments. Whether it is a gold IRA or silver coins, you will get what you need.  I was able to dig up some more news about Lear – they're using a solid IRA custodian (see below).
https://www.businesswire.com/news/home/20191203005210/en/Lear-Capital-Selects-Equity-Trust-Company-Preferred
Customers trust Lear with $3 billion in investments. The award-winning organization is committed to regulator-compliant, customer friendly, and expedient provision of services.