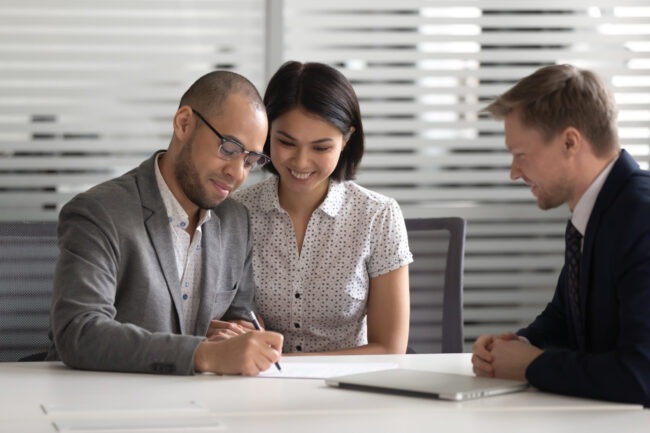 As newlyweds, getting your financial life in order now is a wise move. That way, you can lay a strong foundation, ensuring long-term stability and making it easier to accomplish major goals. With a financial advisor, this is often simpler to achieve. Here's a look at how to choose financial advisors when you're newlyweds.
Figure Out Which Services You Need
Financial advisors may offer different kinds of services. Some may focus on retirement planning, while others concentrate on wealth management, debt consolidation, or estate planning. Others may concentrate on major financial transitions, while some may focus more on day-to-day budgeting and saving.
Consider what kind of support is best for your situation. Then, you can focus on financial advisors that cover those needs.
Choose Your Support Level
Some newlyweds may want lots of support from a financial advisor, while others may need only limited guidance. If you require more direct support, going with a traditional financial advisor may be best. They'll work with you one-on-one, ensuring they can navigate the nuances of your situation.
If you need less support and are focused on investment-oriented services, a robo-advisor may be enough. It's low-cost, relying mostly on automation and data to provide guidance.
For something closer to a middle road, a hybrid online financial advisor might be a better fit. There will be automated features, but you can also access help from a person when the need arises.
Select the Right Standard
Financial advisors may follow one of two standards. First, there are fiduciary advisors. When following that framework, the advisors have to put your best interest first, no matter what. As a result, they are fee-based advisors, as commissions can conflict with that tenet.
Second, there's the suitability standard. With these, advisors only have to make sure that an investment generally suits you, not necessarily what's best. These professionals often earn commissions, so they may promote an option that isn't unreasonable – but also isn't ideal – for you based on how it impacts their earnings. However, they typically won't recommend anything genuinely unsuitable, so keep that in mind.
Check Credentials
In most cases, you'll want to take a moment to confirm a financial advisor's credentials. You can use online services like the Investment Advisor Public Disclosure website to get insights about individuals and firms for free, making it a solid place to start.
Consider Affordability
Every financial advisor comes with a unique price point and fee structure. There may be flat fees, hourly rates, and percentage-based charges to contend with, depending on the services and the chosen fee structure. As a result, you'll want to estimate what various options cost, allowing you to find one that's affordable.
Schedule Interviews
If you're going with a traditional advisor, it's wise to meet with them in person before committing. That way, you can find out more about how they typically interact with and support clients, as well as how they approach addressing various kinds of needs.
Ideally, you want to find an advisor that offers the proper services at an affordable price that also aligns with your preferences. Once you find that, you're likely in good shape.
Did you use any of the approaches above when choosing a financial advisor as a newlywed couple? Do you have any other tips that can help newlyweds make the right decision when hiring professionals to assist with their finances? Share your thoughts in the comments below.
Read More: