The move will begin in 4 days. Be prepared for some crazy before and after photos! Because this is the poor girl's version of a makeover.
This is our apartment NOW.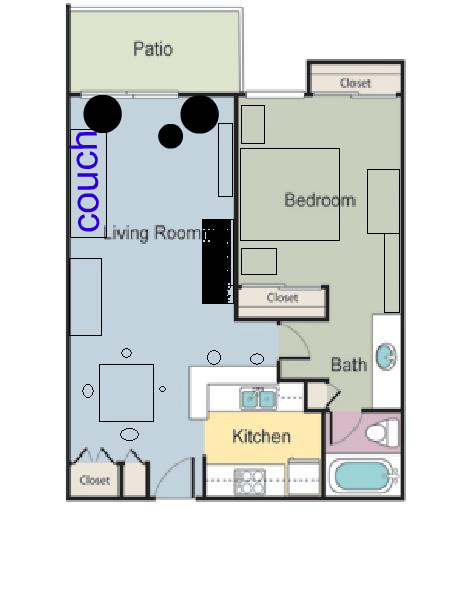 We're talking 655 square feet of mismatched furniture, crowded into a tiny little space.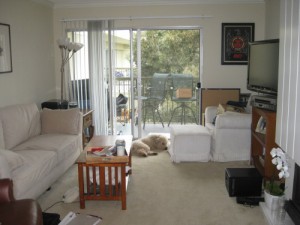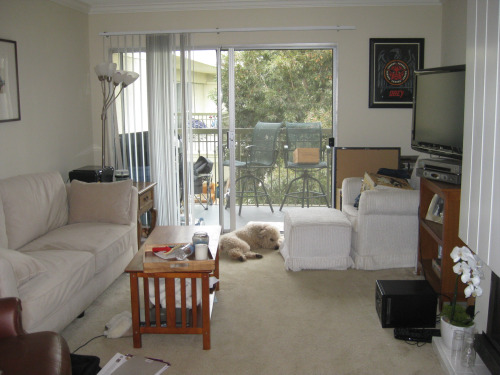 No matter how hard I try, it always looks messy because we have too much stuff for this small awkward space.
And this is our future home.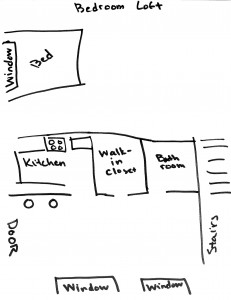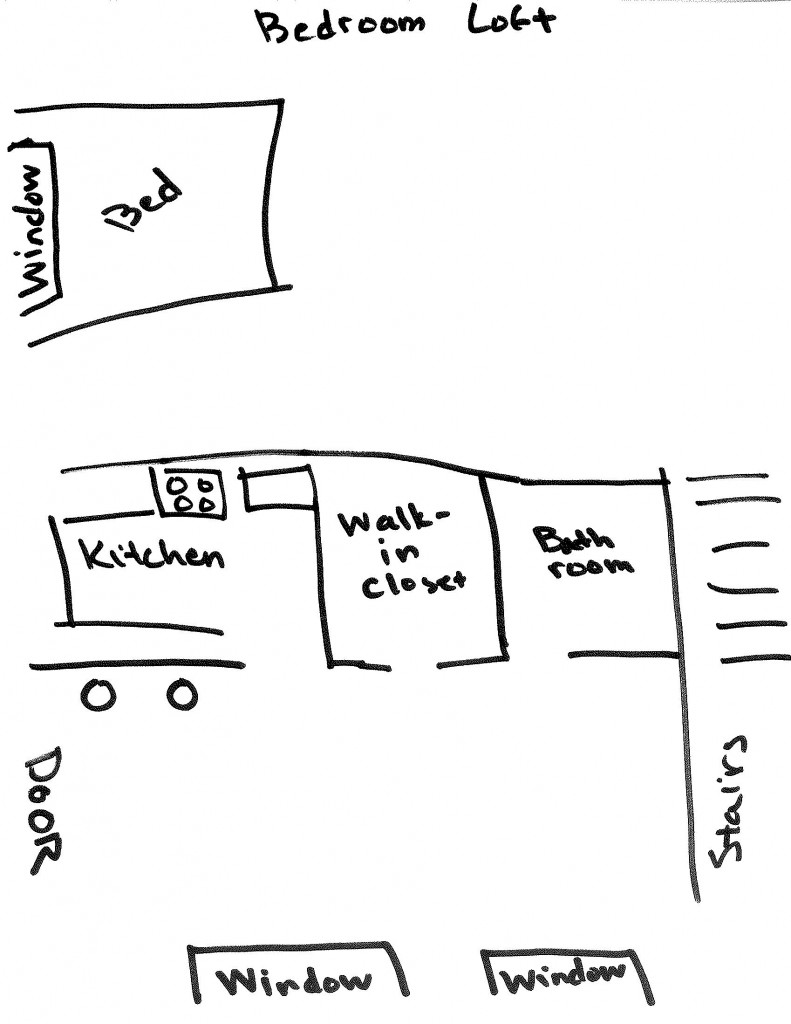 Well, you get the idea. It's a much more square space, making it easier to arrange furniture!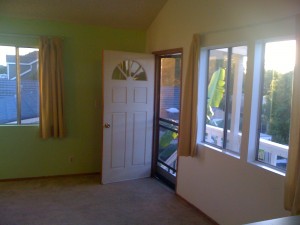 Look at all that natural sunlight!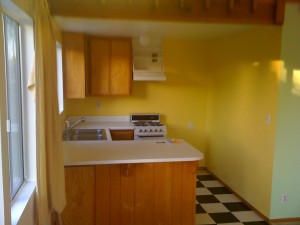 The kitchen looks like it's from the 1950's! We're going to be so domestic!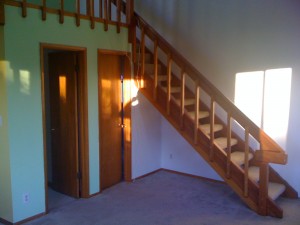 The closet is the door on the left (it definitely needs some work…I don't know where Eric is going to put his clothes, because mine will barely fit in there…)
The bathroom is the door on the right, which is also really small, BUT when your rent is $300 cheaper than what you're currently paying, you learn to work with what you've got, right?
The bedroom is upstairs in a loft area.
I like that it's a much more square space, and I hope we'll be able to make it more home-y!