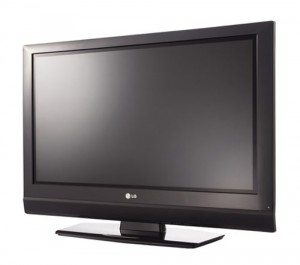 When it comes to spending money, Eric and I usually have different opinions.
I am uber responsible to a fault. I like to spend a lot of money, so I like to make a lot of money (one of the reasons my salary has doubled in less than 4 years). I would rather spend money on trips and life experiences than material things, but I still would like our house to look like a home rather than someone's guesthouse we're renting out.
Eric is more lackadaisical toward money.  He isn't as passionate about paying off our credit card debt as I am, although he does want to pay it off. If he wants something and there's money in the bank, he'll buy it. If it's something that he knows will make me happy, he'll buy it. If I complain about how I need a new pair of jeans, he'll tell me to buy them (rather than me wait till I babysit and save up for them, like I intend to do). When he goes to the grocery store, he doesn't look for the best deal or wait till it's on sale, he'll buy it because he wants it.
It's not that he's purposely trying to ruin our "pay down the debt" plan, I think he just doesn't look at the big picture like I do. Perhaps it's also the oldest sibling mentality (ME) vs. the youngest sibling mentality (Eric!).
This month, we've paid a huge amount toward our debt. In fact, I can't wait till our results post at the end of the month, where you can all go "whoa, go you!"
However, while I do want to contribute as much as we can to pay down our debt, there are also certain other items that aren't needs, but are major MAJOR wants. Gym membership for Eric and television for me (I also want a gym membership but I'm willing to gain a few pounds for the sake of getting my TV first).
This month, even while putting a ton of money toward our debt, I've still managed to scrounge $300 for Eric's gym membership–from a $195 refund for something we paid back in July and never received, and also from a $90 babysitting check that I got earlier this month. His membership cost us only $15 out of our budget this month and that's for two years! Since we weren't expecting that money anyway, I count it as "free money."
However, when it comes to the TV…well, we've sort of disagreed. Eric knows how happy a brand new flatscreen would make me. And we found a bargain on Amazon (no 8.25% CA sales tax!) for a 32 inch, for $330.
Eric was all "Let's just buy it today. Or let's go to Costco and buy one right now. Let's just do it, I'll set it up and you'll have it for the weekend!"
Do you know how hard this was to turn down?? It was like someone putting a piece of 0-calorie Red Velvet Cake in your face. Of course you would take it, right?? I mean, what kind of an idiot would you be to turn it down?
A responsible idiot, I guess. Because as much as I want a brand new TV to complete my cozy living room (and I also need new curtains but that's a different post!)–how responsible would it be of me to add $330 to our debt, knowing I may be losing my job in two months?
We already took $300 to buy Eric's gym membership…we could have put that money toward debt, but we chose to use it for "the happiness factor" (that's Eric's term, by the way).
And a new TV would make me extremely happy…but the 19-inch hand-me-down that my parents are letting us borrow performs the same function. $330 for a new TV would make me happy TODAY, but when I got the bill and saw our debt slide back, I'm sure the happiness would fade. I don't think my happiness factor is worth $330 today; I'll settle for "content."
I know I'm making the right decision. But sometimes, it's so freakin' hard to be so damn responsible.
What is your happiness factor worth? What are you not willing to give up in order to save money? Would you have bought the TV?