I am not much of a cook. I try to be creative in my recipes, and I dabble every now and then, but mostly I stick to a protein (chicken/fish/red meat), a carb (rice/potatoes) and a veggie. Not very exciting.
However, the idea of cooking actual recipes either seemed a) time consuming  or b) expensive.
That's where Our First Year: Cost Effective Recipes from the Home of Newlyweds cookbook comes in. I was contacted about doing a review, and jumped at the opportunity. When I received the cookbook, I admit I was a bit unimpressed.
"It looks like a very basic cookbook," I told Eric. "Sounds like it's just what you need," he retorted. Hardy-har-har.
When I finally decided to try out my first recipe, I realized this book was exactly what I needed.I don't need fancy schmancy books with a million ingredients that cost me an arm and a leg. I don't need to throw dinner parties with dishes that make Paula Deen jealous. I just need to feed my husband (who I swear has a never ending stomach) without breaking the bank.
I decided to try out my first recipe: French Toast. I've never been able to make french toast, because all the recipes I found required super thick bread, or a bunch of ingredients I didn't have. This cookbook required 5 ingredients, which I happened to have. And the best part? For every recipe, she includes a Secret, which lets you make the recipe with less ingredients (in case you don't have them).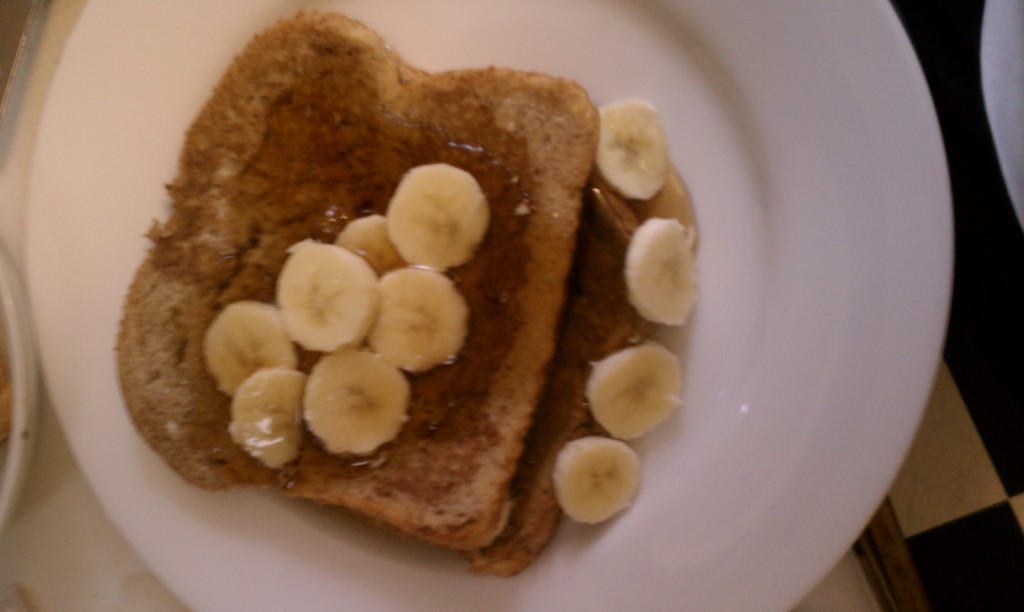 The French Toast turned out SO good. Like seriously. I was impressed with myself. It literally took five minutes to make, the same as it would for my staple breakfast: eggs and toast.
I already have a slew of recipes I want to try out, including chicken pot pie, and the various crockpot recipes. The best thing is that I'm not intimidated by any of the recipes. None of them require a bunch of ingredients. This cookbook is great for someone who wants to really cook, without having to feel like a klutz in the kitchen. I can see it adding the perfect touch to a gift basket for newlyweds.
"Our First Year: Cost Effective Recipes from the Home of Newlyweds" by Jaclyn D is currently available at Sugar N Spice and retails for $23.99.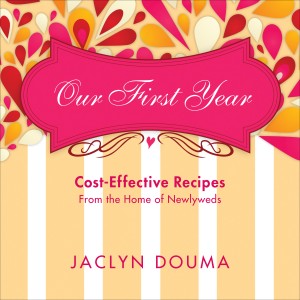 *In accordance with FTC Guidelines, I received this cookbook in exchange for my honest opinion. I was not paid for this review.*