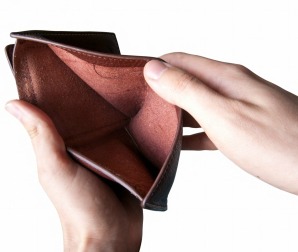 Time to find out where our pennies went last month.
Where did our money go in January 2012?
25% on Rent
5% Student Loans
3% Cell phones
10% Savings
8% Groceries
6% Gas
3% Allowances (for both of us)
21% Debt Repayment
18% Other
2% Leftover
Eric and I are bringing in about 10% less than last year, due to an increase in our health insurance and flex spending account. And that 10% was pretty much cut from our savings. Last year, we were saving up to 20%, and now we can really only afford to save 10%.
I am very disappointed in how much we spent on misc expenses (the OTHER category). We had some unexpected expenses, a few extra gifts to buy, and in the end, we overspent in this category.
However, my biggest excitement is that we actually spent LESS than what we made this month. We had 2% of our income leftover at the end of our budget cycle (which is determined by paycheck cycles) so this was rolled over to help pay for our upcoming deposit.
We are seriously doing some major maneuvers to put together this ridiculous amount of money we have to front for our new place. But I've crunched the numbers so many times, I know we will be okay. It's just a lot to think about.
For February and March, Eric and I are on a serious money fast. As in, no frivilous spending and only spending on items that we need. So far we've been doing pretty good, and we're trying to live off our pantry until the move (except for staples, like milk, eggs, and bread).
February and March are going to be crazy budget months as I try and juggle our savings, deposits and moving the cheapest way possible.
Goals for February
Limit OTHER Category to 10% of our budget.
Pay deposit on new place without taking money from our travel fund.
Move the cheapest way possible–friends and a U-haul truck.
Earn at least $400 in side hustle income.
Lose 4 pounds. That's a pound a week.
How did your budget go last month?