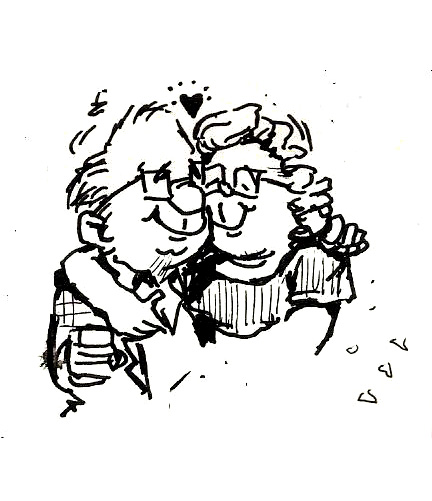 Eric and I recently completed a five-week course at our church called "Refreshing Your Marriage." It's the standard get-your-butt-out-of-the-house, be-more-intimate, show-affection stuff, but it was a reminder we sorely needed.
Between Eric's crazy work schedule and just the craziness of day-to-day life in itself, we've definitely fallen into a rut. We rarely go out, we're always in bed by 9:30 pm (even on weekends!) and having a date night for us consists of Redbox, a bottle of Trader Joe's wine, and a pizza from the freezer.
So since completing the course, Eric and I have vowed to act more like our age and go out more often! I want to be more adventurous and do more stuff, especially before we have children nagging us and pulling on our arm bringing joy into our lives.
Our Marriage Goals
Go on two dates every month that do not involve our couch.
Eat dinner at the dining table instead of in front of the tv.
Make more of an effort to get out of the house more.
Have an actual sit-down conversation at least once a month about our finances.
Go on

at least

two weekend getaways every year.
The eating-dinner-at-the-dining-table is harder on Eric than it is on me. I enjoy sitting down to eat and I feel like this is the time we get to "talk" without any distractions. I know Eric enjoys eating in front of the tv, so it's something we do on Friday nights or weekends.
As for the two dates–we finally kicked it off in June! This month, we went wine tasting in Laguna Beach. Even though it was only for an hour, it was so nice to just get out of the house on a Saturday afternoon.
And last Saturday, we actually went out to dinner to a fondue restaurant. We have a lot of family obligations coming up, so I was happy we were able to take advantage of our free weekends.
I feel that because we're married and we don't have kids, it's the perfect time to do things that we won't be able to do once we actually do have kids. This is why I feel we should try and do weekend getaways more often.
I would really like to go wine tasting in Temecula, and apple picking in Julian this year. I have no problem using the travel fund for these trips. I hope we can make it happen!
What are your secrets for keeping your marriage fresh?