I made it a point that this month, we would dig ourselves out of the hole when Eric was injured in April and couldn't work for five weeks.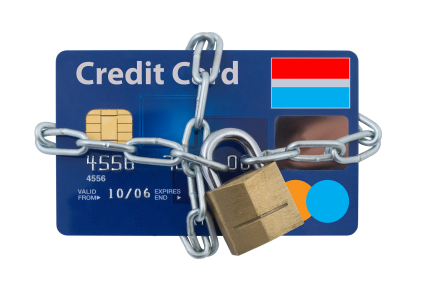 I didn't freak out for several reasons, and I thought that we would manage fine. But now that we have both been working for well over a month, I find that I am consistently one paycheck behind.
The Reason we need to get rid of our credit cards
It seems as soon as I get one of our paychecks deposited into the bank, it is doled out to pay down the credit card and the basic bills. I always leave a few extra hundred dollars in our checking to tide us over till the next paycheck, but it's never enough and we end up using our trustworthy credit cards to get us through the next payday.
I know while most aim-to-be-debt-free people abhor credit cards, I really like them for the points. We also never pay interest on them because we pay them before the interest accumulates, but it still drives me nuts to be living one paycheck behind.
How bad has it gotten? This past week, I paid more than $800 toward our credit card (expecting to pay off the remaining $500 with our next paycheck), and the very next week, we were back up to $1300. It's like I'm not even paying any money on it!
As much as I like to blame our financial problems on Eric (hey, at least I can admit it), the truth is we just keep getting hit with things that need to be paid, like a $300 unexpected vet bill, as well as commitments and obligations that require money. We probably also have not been as vigilant with our finances this month because we both feel we're now a dual-income household again.
It has to stop
When I say our finances are out of control, I mean that if we don't stop this NOW, we're going to be back in the hole again. I am done with credit card debt. I am not going back there. As of Friday, we are living a debit-card only lifestyle.
It felt good to contribute a chunk of change toward the credit card again, and hope that this time, the amount will finally keep going down instead of back up again.
Debit Card-Only Lifestyle
Why not cash? I like to at least know where our money is going for budget's sake. If I hand Eric $100 for gasoline, I will bet you my very last penny that he will not spend it all on gas. He's gotten way better with finances, but let's not tempt an alcoholic with a happy hour special, okay?
As much as I wanted to get out of the hole in June, it looks like we're going to have to keep plugging through July. This is irritating me to no end.
I hate paying for our past, instead of saving for our future.
If I'm paying off debt, I can't save as much as I would like, I can't contribute toward our retirement, I can't save for our house down payment fund, and I can't pay off my student loans faster.
Do you ever find yourself slipping back into your old habits?