We received a letter from our homeowners' association saying we needed to have our tree clipped. Our landlord got a quote from a tree clipping service for $65, but he offered to let us do it ourselves and said we could take the money off next month's rent.
Discount on rent? Yes, please!
While Eric was clipping the trees, I was clipping the overgrown Butterfly bush seen in the picture above. I was able to make this bouquet for the living room for FREE.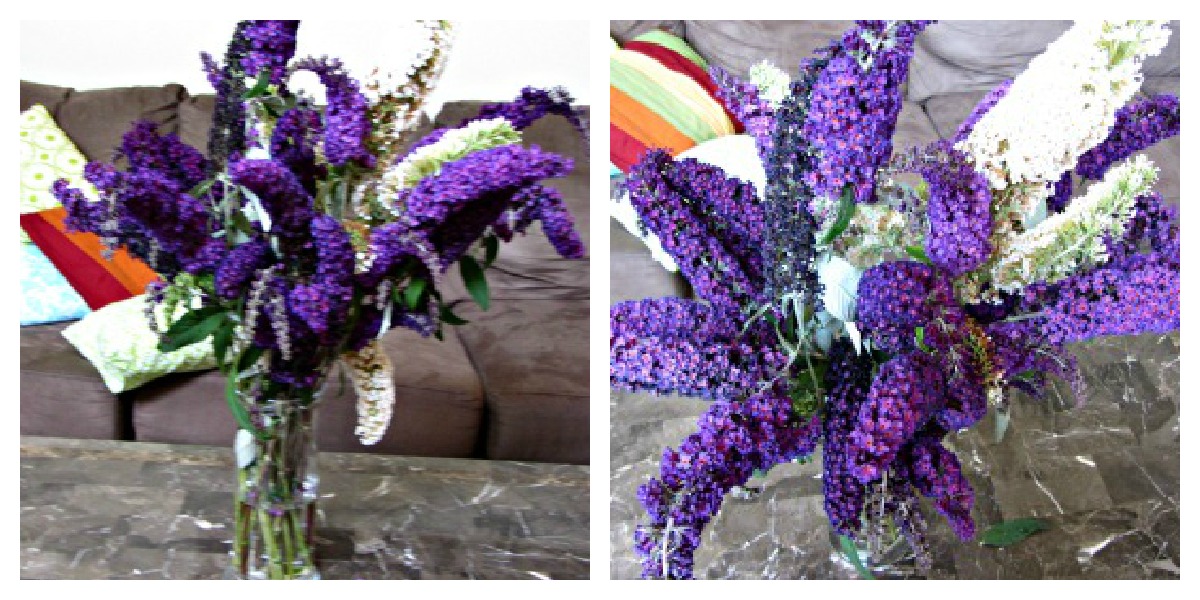 As part of our effort to refresh our marriage and do more fun things, especially on weekends, we decided to make our first trip of the summer to the beach.
Bentley always has a fabulous time and wears himself out at the beach.It makes us feel like good doggie parents.