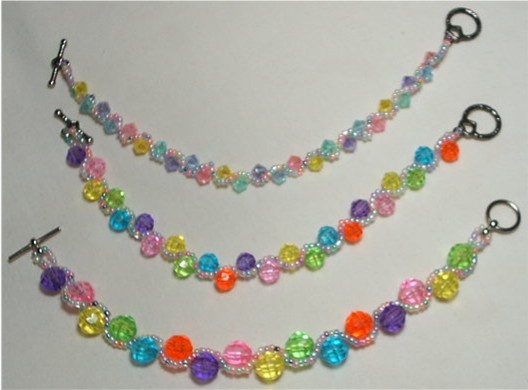 I was invited to one of those sell-at-home parties yesterday. Seven girls were supposed to go, and four ended up cancelling last minute–meaning it was just me, one other girl and the hostess of the party. (Plus the lady actually selling the jewelry).
When I originally RSVP'd, I had every intent of not purchasing anything. I figured there would  be several other girls purchasing things, that it wouldn't be so blatantly obvious that I didn't buy anything.




But with only me and one other girl, there was no escape. I guess I could have held my ground, but I felt bad. I am a terrible "say no" kind of person–I avoid those people outside Target by making no eye contact.
SO…$150 later, I was the owner of five pieces of jewelry that I know I could have easily gotten for $50 max somewhere else. Yes, the jewelry is nice, but it isn't something that I normally would have bought if I hadn't been at a jewelry party.
To make matters worse, being the schmuck that I am, I agreed to host my own party! As I left the party, all I could think was "What the hell have I done?"
After the party, I was meeting another group of friends for a movie–the same group of friends that I was planning on inviting to my own jewelry party. One friend asked where I was coming from, I told her it was one of those sell-at-home jewelry parties, to which she responded "Oh I HATE those!"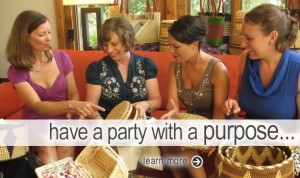 Um yeah….guess you won't be coming to my party.
After feeling horrible for several hours–horrible that I purchased $150 worth of jewelry that I don't really love, horrible that I agreed to host a party that I don't really want to–I decided to go ahead and just cancel the party. I also plan on returning some of the jewelry.
The thing with these parties is that all the stuff is so overpriced. And they scam you by making you purchase more in order to get a better price. For example, I could buy two cheap items at full price, then I got the next four items at half price, and if I spent over $100, I could get a necklace for $20.
I would almost feel better just opening up my checkbook and writing a check for $50 straight to the person who's selling the stuff. I would have saved myself $100. I mean, who actually goes to these because they want to? And how many people actually go to these out of obligation and guilt?
How do you feel about sell-at-home parties? Do you have a similar horror story to share?
Join our newsletter
Get the latest content straight to your inbox.