Recently, President Obama let slip that the reason he gave up smoking is because he was "scared" of his wife.
It was an innocent comment that was intended to be private, but sounded like how men talk about their wives when they think they're just in the company of other men.
His comment had me thinking about a theory that I've been conjuring for a while now.
Is the secret to a great marriage a strong wife?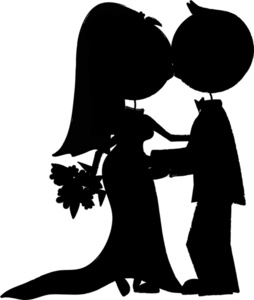 We've all heard the adage, "Behind every good man is a great woman" and even My Big Fat Greek Wedding lets us know that the man may be the head of the household, but the woman is the neck, and the head does not move without the neck.
In a lot of the strong, happy marriages that I've encountered, it always appears to me that a strong woman is behind it. I look at my parents' marriage and my in-laws' marriage, both married for decades, and they have two very strong women behind it.
When I look at unhappy marriages, or marriages that ended badly, I see men who abused their power or women who at one point were weak because they were belittled by their husbands.
I'm not saying that all marriages fit this mold, or that men are less than women, or not equal or anything like that at all–we all know that marriages end for a variety of reasons.
What I am saying is that when the woman is in charge, she seems to put the needs of the family first and the marriage tends to flow better.
Thoughts?