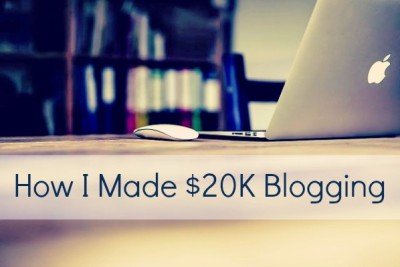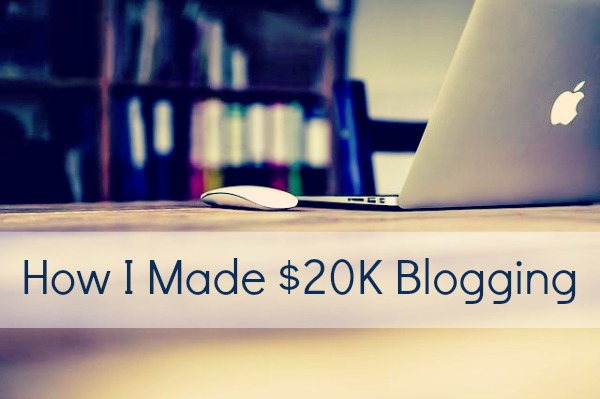 Last Monday marked a milestone: I had earned more than $20,000 in side hustle income in 2013.
To me, this was absolutely nuts. The whole idea of the side hustle income began in October 2011 with a garage sale. I was convinced that earning extra money was the way we were going to be able to afford vacations.




At the time, our budget allowed us to save and pay off debt and afford a "newlyweds on a budget" lifestyle, but if we wanted anything extra than we were simply going to have to make more money–and that's where the side hustle income came in.
Side Hustle Income consists of any money earned outside of your regular day job. (And just to get this out of the way now–yes, I still have to pay taxes on it.)
Never in my wildest dreams did I think I would get to the point where I am now.
In 2011, I earned $1,820.24 in extra money.
In 2012, I earned $10,566.97 in extra money.
In 2013, I've earned $20,000+ in extra money so far.
Because of the Side Hustle Income, we've been able to:
Go on our honeymoon to Costa Rica
Go to New York
Go to Seattle
Take weekend getaways to Las Vegas, Temecula, San Francisco and San Diego
Eventually, I started making enough that I diverted money away from vacation savings, and started paying off our debt at an even more accelerated rate, and I've also been able to pay off graduate school without taking out any loans.
So how did I make extra money? 
Well, when I started out, I realized I had to make more money any way I could (legally, of course). So I started babysitting and then tried to make money from my blog. Then I started mystery shopping and doing online surveys. Incidentially, I like survey junkie for this – they had a pretty good stream of work and it was easy to qualify.
Basically, any way I could make money online- I did.
As I started making more money, I could stop doing the things that only brought in a little bit of money and instead focus my efforts on the projects that made more money.
Now, my side hustle income largely consists of freelancing and blog advertising, with a few random things thrown in, like selling old books.
At this point, I don't know what the future of the side hustle income is. Unlike others, I've never had any dreams of quitting my day job and pursuing online work full-time. To me, it really was all about making extra money to pay off debt and afford vacations–which we've been able to do.
We started January 2013 with more than $18,000 in debt. By June, we had paid off more than $12,000. We plan to be completely debt free in January 2014.
I'm sure that if I had more time to devote to expanding my network, I probably could, but between working full-time and going to graduate school full-time, I do the best I can. For now, I am just so content with everything I've been able to achieve thanks to the Side Hustle Income.
Finally, there isn't a lot of great information on the web about proven ways to earn extra money that work for everyone. So if you want a good starting place for side hustles that will work for you, consider grabbing a copy of 555 Ways to Earn Extra Money
. Its got solid reviews on Goodreads.com, so its worth checking out.
Let me know if you have any questions, I'd be happy to answer them!
Do you have a side hustle income?