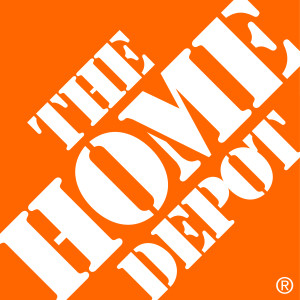 The National Association of Insurance Commissioners (NAIC) contacted me about hosting a giveaway for NoaB readers (<– I'm obviously so cool that I have an acronym right?)
They mentioned that it's important to think about additional important conversations to have when combining houses and lives.
Wedding date? Check! Honeymoon plans? Check! Insurance? Huh?!  It's easy for many couples to get wrapped up in the excitement of planning a wedding and fail to fully think through the many financial implications of joining lives.
In fact, a recent NAIC survey revealed disconnects in what couples know is important to discuss before getting married — including insurance issues — and what they actually discuss.
According to their survey, 61% of couples age 18-24 said they talked about combining auto policies before getting married, but only 30% cited 'my spouse's driving record' (a key factor in calculating premiums) as an important conversation to have before marriage.
Have "The Talk"
That's why NAIC is letting you know about steps engaged couples can take today to avoid misunderstandings that could dim that newlywed glow. NAIC recommends couples have a pre-wedding sit-down to address important topics:
Auto: Finding out you're in love with a speed demon after saying "I do" can be a shock to your psyche, and your auto insurance premiums. You may want to think twice about combining coverage, and educate yourself about named-driver exclusion clauses.
 Home: How many of us really know how much 'stuff' we own? Without a clear grasp of our property, our most prized possessions might not be covered by our homeowners or renters insurance.
NAIC's free MyHOME Scr.APP.book app lets you quickly capture images, descriptions, bar codes and serial numbers, and stores them electronically for safekeeping. The app organizes information room by room and creates a back-up file for email sharing.  Readers can search 'NAIC' to download the app at iTunes® and Android market®.
Health: The lowest premium isn't the only consideration when deciding between health insurance plans. To avoid a short-term decision that could result in long-term headaches, be sure to review provisions related to deductibles, co-pays and coinsurance, and pay attention to what is NOT covered.
Life: Now that "I" actually means "we," you may want to revisit your life insurance coverage. To land on a new amount, consider future income potential, the cost of raising kids and any outstanding mortgage.
Opportunity
To help engaged couples get smart about insurance together without tearing each other apart, NAIC created The Insurance Survival Guide for Newlyweds, an adventure-laden infographic of facts and tips to ease the transition to joint insurance lives. And NAIC is offering a $50 Home Depot gift card just for checking it out.
How to Enter to win $50 Home Depot Gift Card
Check out he Insurance Survival Guide for Newlyweds.
Then post a comment sharing a fact or tip you found most surprising or helpful. All commenters are entered into a drawing for a $50 Home Depot gift card to help with their own "I do" adventure.
a Rafflecopter giveaway