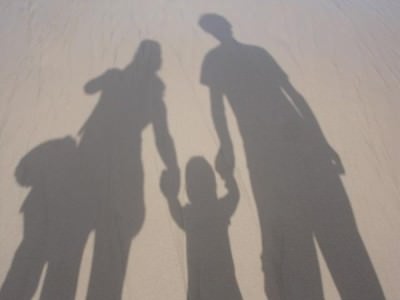 Orlando, Florida is a great place to visit with family. We visited Orlando several years ago with my family, and it was a really fun family-friendly experience. There was something for everyone to do.
We of course went to Disney World but there are a lot of other things to do and see in Orlando that don't involve the big mouse. We were able to enjoy several of them.
Orlando is known for its attractions and hot weather. If you pick a good time of the year to go, you don't even have to worry about the weather. Pick a cooler month, like early spring, to visit if heat is a major concern.
A family trip to Orlando is a great way to meet everyone's expectations and is sure to please everyone. Here are the five best things to do when you visit Orlando with your family:
Discovery Cove
There's a reason this was rated the #2 attraction in Orlando—it's because it's very cool. Accredited by the Alliance of Marine Mammal Parks & Aquariums, Discovery Cove in Orlando allows your family to swim with dolphins, snorkel through reefs, encounter with marine life like otters, or simply relax on their beaches or float through the lazy river.
Gatorland
Gatorland is quintessential Florida. It's a privately-owned 110-acre theme park and wildlife preserve just a few miles from DisneyWorld. It's considered the Alligator Capital of the world, with lots of alligator viewing, but also alligator shows. These are sure to keep the whole family entertained.
The Great Escape Room
How well do you get along with your family members and could you coordinate an escape if needed? That's the premise behind this interactive game filled with secret passageways, hidden compartments, and clues where teams of up to 12 have 60 minutes to search for freedom. It's a blast that is sure to keep everyone on their toes until the last possible second.
Shakespeare Theater
If you think you need a little bit more culture on your Orlando family trip, try checking out the Orlando Shakespeare Theater. It's a great cultural experience for the whole family, with plays and events to suit all cultural palates. Several call it a hidden gem just because of the intimate experience and high-class art provided.
Richard Petty Driving Experience
If you have any car enthusiasts in your family, you can't go to Orlando without visiting the Richard Petty Driving Experience. This is the ultimate thrill ride for car fanatics, where you can drive or ride around in a NASCAR race car. There are also junior ride-alongs for those between the ages of 6 and 13.
Whatever you decide to do, just know that there is no shortage of fun to be had in Orlando, Florida. It is the perfect family trip because there is so much to do and you can feel secure knowing that everyone will find something they can enjoy.
Get started planning your family trip to Orlando today.