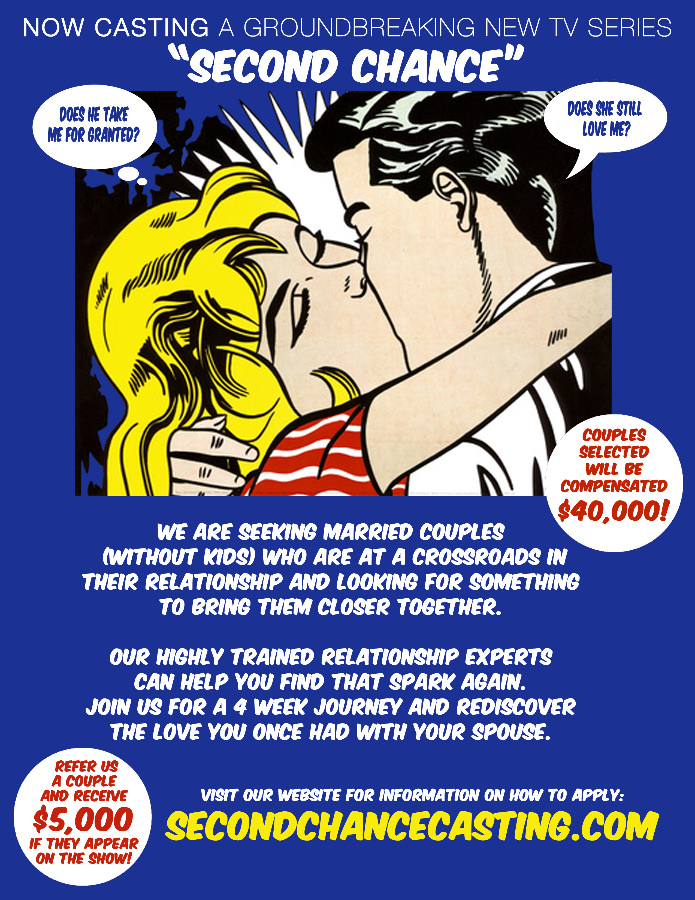 What would you do with $40,000?
Casting Duo (Top Chef, Project Runway, The Glee Project) is casting a new docu-series and they're looking for married couples, who have been together for at least 5 years (not necessarily married that entire time) without kids, who are having communication difficulty due to finances, the in-laws, infertility, loss of job, demanding career, etc – basically all the stuff that plagues every couple but becomes glaringly clear once you're married.
The docu-series will have 2 relationship experts to help the couples navigate these issues. They'll work individually with the experts for 2 weeks alongside others who are having similar issues, and then together as a couple for the remaining 2 weeks.
The goal of the show is to bring couples closer together or back together, depending on how big their issues are.
Each selected couple will receive $40,000!
Apply here and mention Erika from newlywedsonabudget at gmail referred you!