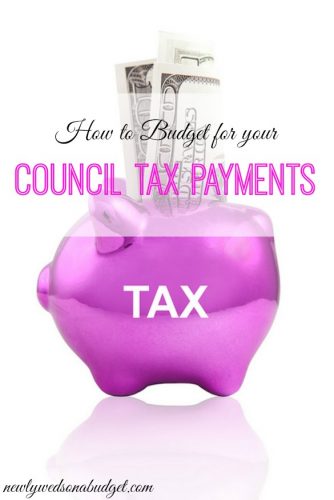 Unless you're lucky enough to be in a rental property where bills are incorporated into one monthly transfer to your landlord, council tax payments are probably the single biggest regular outgoing for UK households. Even though they're adjusted in line with the value of your property – whether you own it or not – a big house doesn't always mean a big salary, and it can be difficult even for the most savvy money manager not to be panicking about meeting them each month. Big regular outgoings need more creative budgeting than one-off payments, or even smaller monthly bills. Read on for some tips on how to budget like a pro.
Don't take the payment holiday
Although the option to pay your council tax over 10 months rather than 12 might seem attractive, especially if the payment holiday is over Christmas and new year, don't be tempted. Even if you have grand plans for putting the money aside in your savings account for those two months, the temptation is to spend at least some of it, and it's well known that temptation is very hard to resist!
Make a little on the side
Get into the habit of looking for ways to bring extra money into your household budget, and don't forget that a penny saved is a penny earned, so look for discount deals and money off coupons wherever you can. Have a rigorous rule of one item in, one item out – preferably on to eBay or Gumtree – and don't forget to shop around for the best places to sell things that you no longer need. For example, although your mobile phone provider might seem to offer a good price when you upgrade your handset, auction sites or private sales are likely to give you a better deal.
It's the little things
Find a calculator and work out what your council tax payments are each day. If it's the cost of a coffee from a chain, or the price of a short daily bus ride where you could be getting exercise instead, then do yourself a favour and put the money aside rather than spending it! If you're a real coffee addict, invest in a machine at home, and carry a small thermos with you when you're out and about.
Treat your household like a business

This might sound strange, but it can really work. After your salaries have been paid in, look at this money as business income, and treat yourselves as employees of Your Home Ltd. All businesses have expenses – your regular bills and any other necessary outgoings – including staff wages. Make sure that your "wage" leaves a little spare, and you will soon find it easier to stretch your money further.
If you do find yourself getting into trouble with council tax payments, it's better to address the problem sooner rather than later. Most arrears are passed to bailiffs such as equita, who often arrange repayment schedules that are still out of reach. Qualified debt advisors can act on your behalf, and work out more comfortable options.