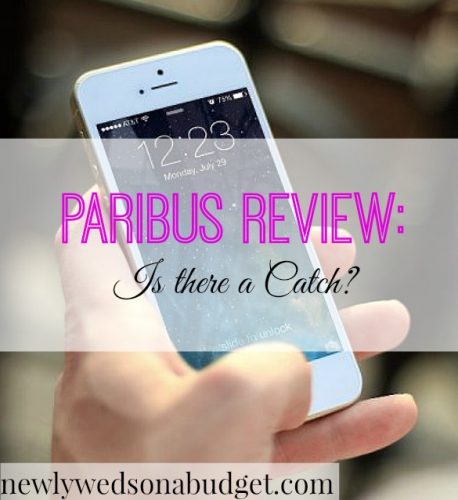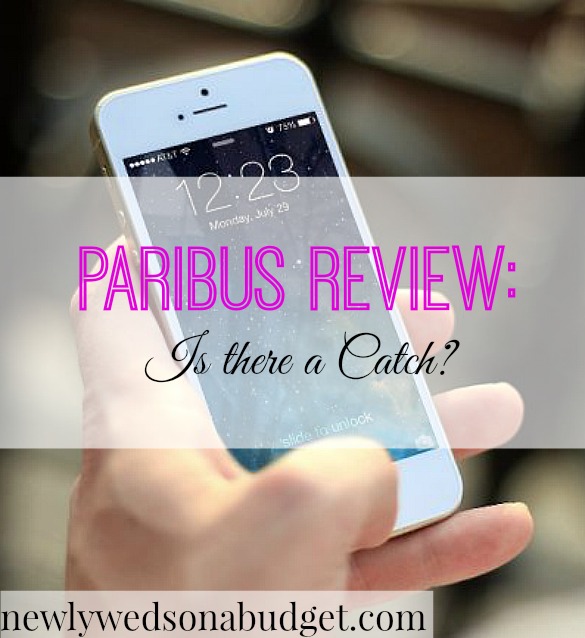 Paribus, a money-back app seems like a convenient way to earn extra money for regular shopping you normally do. But, is there a catch in any way? The app has a potential to grow immensely and we will discuss legitimacy, benefits, and risks involved in using the Paribus app in this review.
Paribus promises 'free money'
This claim is not entirely true but it can seem like it. Paribus provides cash back offers for various different products from a variety of retailers when their prices drop. This concept is not entirely unheard of since you can earn cash back via certain credit cards or loyalty rewards program. So the technology is pretty well developed.
The principle is very similar to the old day coupons that you could use to refund some of your money back from the purchases you made. For example, if you bought something and its price went down immediately, you could use the coupon to redeem the difference in price. Paribus acts like that coupon for you.


Automatic money back system by Paribus
The money back system of Paribus doesn't require much on your end. Normally, when the price of a product drops, you'll need to ask the store for a partial refund but – Paribus does this task for you. You only have to give the app access to your email and it discovers all the receipts for your recent purchases. If you qualify for a refund, Paribus makes sure you receive it by using a bot to apply for the refund. This happens when prices drop, you miss a better deal or you miss using a coupon. Paribus works with numerous major retailers, which you can view on their site.
The masterminds behind Paribus are Eric Glyman and Karim Atiyeh, two Harvard graduates. With the unique function of the app and a calculated marketing campaign, Paribus has gotten quite a good response from a large number of people.  As of 2016, the app had about 700,000 registered users, all earning an average of $3-$5 dollars per month.
Paribus requires sensitive personal information
Many people may feel hesitant about the fact that they have to give Paribus access to their email in order to earn and receive the payouts. Although the extent of Paribus' access to your email is only to find your purchase history, it does automatically get access to your business email and private messages to loved ones.
During the process of giving Paribus access to your email, it also asks for access to your credit card.  Credit card data is not misused by Paribus as such but the risk is always there that someone may hack the app and data may get breached.  Paribus is owned by CapitalOne Corporation, so they use industry standard banking encryption.
But to be sure, Paribus has no intentions of using your private data maliciously. The app is legitimate and there is not much to worry about unless you're too particular about it.
If you are worried about anything like a data breach occurring and but still are curious about trying the app out, create a separate shopping email where you can send all your purchase email receipts. This can help you stay more organized as well.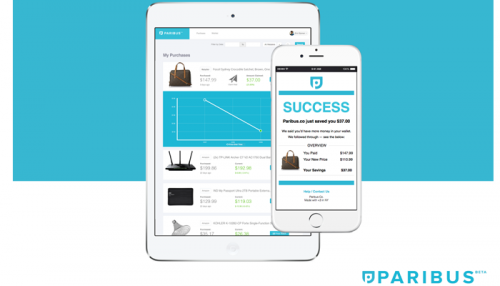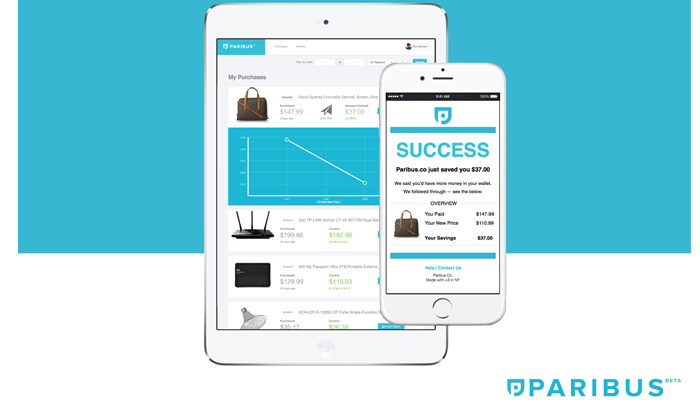 How do I sign up for Paribus?
Paribus sign up is pretty simple. Per their webpage, there are four steps:
1. Get the app.
2. Give your email and credit card info to Paribus.
3. Shop.
4. Get money.
A final word on Paribus
With Paribus, there isn't a catch. You do really get your money back from certain purchases as advertised. However, the amount of money you get is variable unless you spend a lot in the first place while shopping. That said, since major retailers constantly change prices, you might as well have some help in getting a little bit of money back.
The Paribus app is legitimate and delivers what it promises. However, your experience and results using the app will vary. The risks are usual but the app has great potential to bring more benefits to its users – largely because it is passive and doesn't require you to do much other than sign up. While the amounts saved are not earth-shattering, some bloggers – like Emilie over at blonde and balanced, have saved about $15 bucks a month, which isn't bad for no effort. Also, your savings could be even bigger if you're buying for a big event like a wedding or an engagement party.
Have you heard of the Paribus app before? Did you know that you could be entitled to money when a retailer drops their prices for an item?
This post was sponsored by Paribus.