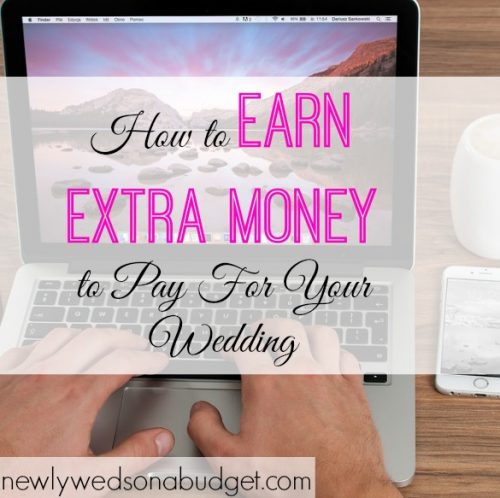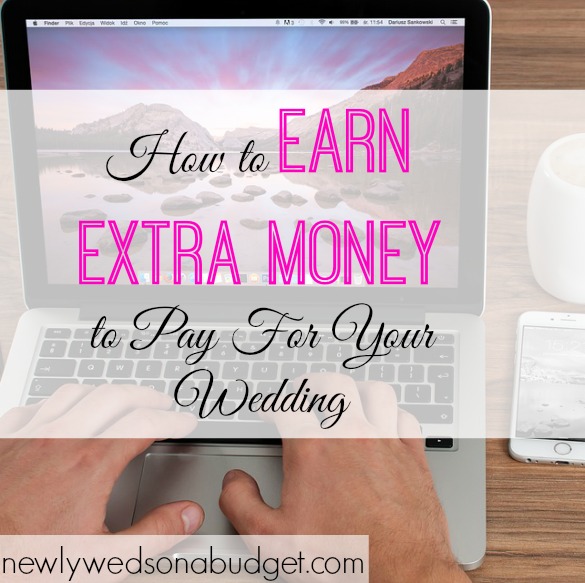 Most traditional weddings aren't cheap and tying the knot can easily cost tens of thousands of dollars. If you want to want to avoid getting a wedding loan and pay for the wedding of your dreams in cash, you'll most likely need to find ways to earn extra money.
Earning extra money can stretch your wedding budget and ease your financial burden. Here are 4 profitable ideas to help you earn extra money to pay for your wedding.
Freelance
If you have any special skills that you can monetize, consider becoming a freelancer. I did a lot of freelance writing to help pay for my wedding and it eventually became my career. However, you can choose to do any type of freelancing that you like.
You can do freelance graphic design, photography, virtual assistant work, editing/proofreading, tutoring etc. Start by asking people you know if they'd like to take you up on your services. You can also set up an account on Fiverr or send out cold pitches to potential clients.
Facebook groups can also be quite helpful in connecting you with other freelancers and potential clients.
Babysit or Pet Sit
If you like to watch kids, you can earn a decent amount of money by babysitting on the side. Daycare are expensive and most aren't even open on weekends so if you charge even $8-$10 per hour, it can add up after just a few hours. Plus, if you have free time on the weekends, your services will be in demand since parents won't be able to take their kids to child care centers.
Start by asking friends and family members if they need a babysitter or would some help with their kids while they have a date night. You can also put up fliers in your area and advertise online on sites like Care.com and Sitter City.
If kids aren't your forte, you can try walking dogs and providing pet sitting services. Rover is a great online service that can connect you with clients. You can easily earn $10 per hour working dogs and a minimum of $30 per night for pet sitting when animal owners are out of town.
Do Handyman Work
Good with your hands and providing labor? You can offer handyman services to other people for extra cash. Making small fixes and repairs and doing landscaping work can really pay off.
Sites like TaskRabbit can help you get gigs or you can even post ads online or connect with people in your community who might need help.
Do Online Micro Jobs
Micro jobs are really popular these days because the tasks are flexible to perform online and require little skill. You can take surveys online during your spare time and sign up for Swagbucks and Inbox Dollars to perform small tasks for money.
The earning threshold for Inbox Dollars is $30 in order to receive a payment and Swagbucks will pay you in gift cards to a ton of retailers, restaurants, etc. While you may not think gift cards will help in terms of paying for your wedding, guess again. If you need to order materials and supplies online from Amazon or even big retailers like Walmart or Target, a gift card can help.
Plus, if you need to dine out a bit around the time of your wedding when your schedule gets crazy, having a gift card to pay for your meal can really come in handy.
Embrace the Hustle
You won't be planning your wedding forever, but you could spend a long time paying for it if you decide to take out a personal loan to help with expenses. This is why it's best to embrace the hustle and try to establish a few extra income streams to boost your income even if it's only temporary.
Would you get a side hustle to help pay for your wedding? What's your favorite way to earn extra money on the side?