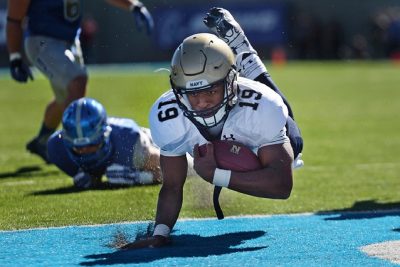 Planning a wedding can be downright challenging, particularly if you have a limited (or even non-existent) budget to speak of. But whilst there may be different ways for you to save money for the wedding of your dreams, there is one way which you (or your friends and family) may not have thought about: sports betting.
Betting on sports such as football has become exceedingly popular, not just for the male population, but for the women as well. But the fact of the matter is that sports betting can help you earn money so you can save up for your wedding, as long as you do it strategically and with a good amount of knowledge in your hands. The key here is strategic, logical planning, especially with the use of football statistics. After all, data is priceless when placing a bet. Here's how strategic betting on football can help you save more money for your wedding.
Some important tips first
Before you think you should bet it all, remember that there's an art and science to it. Here are some handy tips:
Never bet what you can't afford.
Define your game and stick with it. Learn and improve, and you'll start winning soon. Don't switch systems.
Keep track of your winnings and losses – learn from them.
Check out several bookmakers and choose the best one for your purposes.
Keep discipline – work out a system and improve on it.
Team form
Check the recent performances of the team, and be ready to understand why. Analyse your opponents and try to get an objective view of the coming game.
Home and away records
Some teams (the majority, actually) seem to be doing much better when they play at home rather than as a guest at the opponents' quarters. It's psychological, but it's a real phenomenon. The cheers of the fans are important. Check your team's (and your opponent's team's) records.
Check the news
It's important to understand the latest news. Does one of the important players have an injury? Have there been any red or yellow cards lately?
Morale is important
How important is morale for your team? How do they feel about the next game? How will that influence their performance?
Here are two more tips to ensure that you can make the best decision possible. First of all, check your team's schedule. Teams that play too many games in a short time tend to get tired, and may not live up to expectations when they've been forced to give too much in too little time. Secondly, make sure you have a trustworthy bookmaker, and that they deliver quality service. And never forget: have fun along the way!