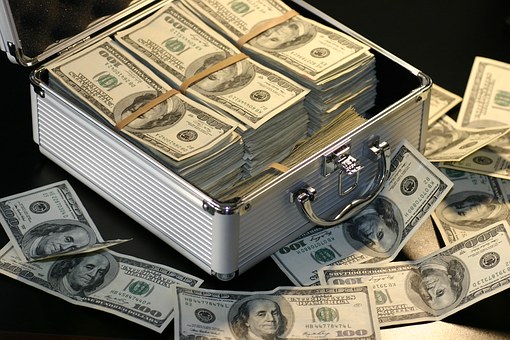 The greatest misconception many have these days is that it takes something extraordinary to make more money. Even if you have a full-time job, simply dedicating a few hours a week of your spare time can boost your bank balance. Simply searching for freelance roles, or studying the highest-ranked personal finance blogs online can be enough to put you in a position to earn considerable cash on the side.
Read top money blogs for tips on how to freelance
Freelancing has never been more popular. In fact, a study conducted by independent research firm Edelman Intelligence surveyed 6,000 U.S. workers to analyze the growth of the freelance economy, and gauge what this means for the future. The study consequently found that 'the majority' of the U.S. workforce will be freelancing by 2027.
When it comes to finding freelance work, there are many opportunities out there. For example, there are a number of potential writing roles you could pick up, with the opportunity to make considerable money. Sites such as Targetwriters.com cater specifically to writers, but there are also other platforms available to find paid work. In terms of making some extra cash, freelancing is still the most popular way to do it online.
Discover how to buy and sell online
These days, the opportunity for making money has never been more accessible. The old fashioned way of purchasing to sell is still one of the best ways to boost your bank balance. Ecommerce is also a growing enterprise among those looking to make more money, and with more and more sites now catering to this, it will continue to surge in popularity. If you are looking to sell your own products, you may even consider setting up your own site.
In order to fly solo, you will require a technical set-up with support, unless you are capable of doing this yourself, of course. Once you have a site set up and a merchant account (such as PayPal), then you can design your site and work on ways to attract buyers to your products. With the right marketing and targeting, you may find that this is a lucrative endeavor in the long run.
Try your hand at email marketing
Noah Kagan, one of the first employees of Facebook, once claimed in an interview that email marketing is far better than social media marketing. There is undoubted potential for those who do this right, and the rewards can be huge if successful. It is far from rocket science, too, which makes it so appealing.
Essentially, you will need to find robust email software and create a lead magnet to use in your sales funnel. Over time, your aim will be to build your list of subscribers as much as possible. The figure most value each subscriber at is somewhere around the $1 mark per month. If this is the case, and if you have 5,000 subscribers per month, we are talking a pretty healthy level of cash.
How the best financial blogs and articles can help
Many people are discouraged from trying to make cash online due to the false belief that it is more hassle than it is worth. By reading publications and personal finance blogs, you will come across helpful and informative articles which break down how to make money by simply taking a few hours of your week and transferring skills.
The information available to us, as users of the internet, is vast and, for the most part, free. Utilize it. Learn how to take that information and use the skills and attributes to start putting some extra cash into your wallet every month.
About the writer: Jeremy Biberdorf is the owner & founder of the popular investing blog modestmoney.com.  Check out his site for latest investing news and tips
Follow ModestMoney on Twitter and connect with Jeremy Biberdorf on Facebook.