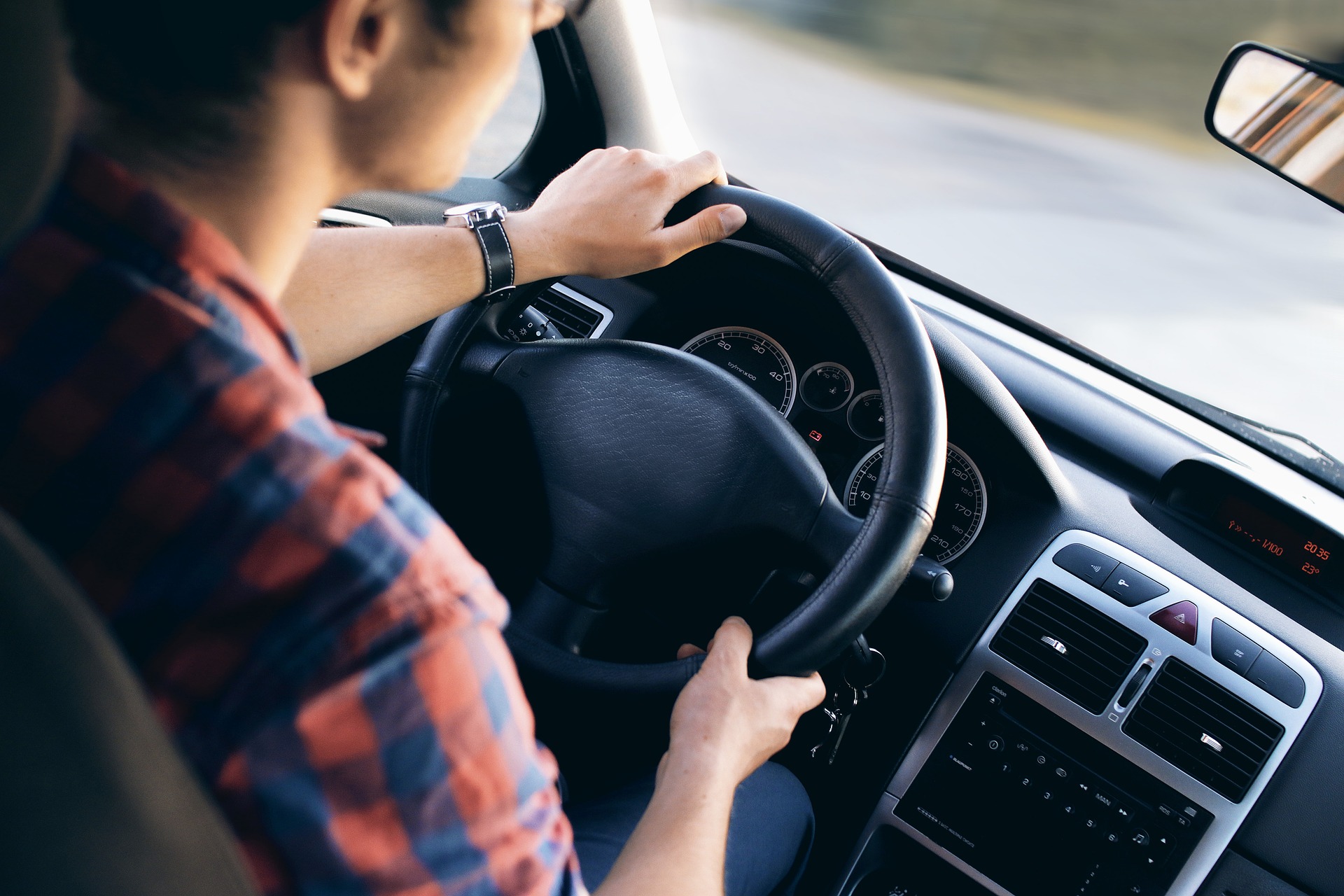 If you desperately need to buy a car, having no or bad credit can make a tough situation a nightmare. While you may have seen advertisements for no credit/bad credit options, such as 500 dollars down car lots that promise you'll drive away happy, you are likely suspicious of their offers (and should be). Figuring out if a no credit/bad credit car lot is legit isn't easy, so you need to do your homework. Before you head to any 500 dollars down car lots, here's what you need to know.
You Should Check Your Credit First
Before you head to 500 dollars down car lots or any other no credit/bad credit location, you need to check your credit. Ideally, you want to get access to your FICO score as that is a reflection of your creditworthiness.
Many credit card companies provide users with access to their credit scores, but they may display a VantageScore instead of a FICO. However, anyone can see their FICO score for free through Discover without damaging their credit score, so you can always use that service.
It's important to make sure your credit report doesn't have errors that are harming your score. Additionally, by knowing your FICO score, you can determine whether you actually need to use a no credit/bad credit car lot. In some instances, even lower scores can qualify for traditional financing, which can help you save big. It's always worth a look, just in case your credit score beats your current expectations.
Read a Ton of Reviews
Before you head to 500 dollars down car lots (or any dealership for that matter), get online and read some reviews. See what their rating is with the Better Business Bureau, jump onto Yelp and see what customers are saying, and check any other resource that can help you gauge the quality of the dealer.
While not every review is completely accurate, a slew of poor ratings and harsh critiques shouldn't be ignored. Look at the average rating and then read through some of the comments. It only takes a few minutes and could save you a world of hassle.
Be Prepared for a Pre-Purchase Inspection
When you buy a used car, paying your own mechanic to perform a pre-purchase inspection can be an incredibly smart move. This allows you to get an opinion from a neutral party, ensuring that you have a chance to learn about any potential problems before you buy.
While a pre-purchase inspection can cost you a little bit of money, it's worth the investment. A few hundred dollars could save you thousands, so make this part of your buying process.
Most reasonable dealerships will allow you to arrange for a pre-purchase inspection. If a dealer doesn't cooperate with your request, then you probably want to find another dealer.
Be Wary of Buy Here, Pay Here Lots
The vast majority of car lots are reputable, even if they cater to the no credit/bad credit consumer. They want you to find a car you can afford and have a pleasant experience, as this increases the odds that you'll refer friends and family.
However, some 500 dollars down car lots that use a "buy here, pay here" model make more income from repossessing and reselling cars than they do from successful sales. While they aren't technically scams, these dealerships may set you up for failure, as that is actually more profitable for them.
Often, the ability to buy and pay at the dealership seems convenient. However, these arrangements typically come with interest rates as high as 29 percent. Additionally, they may make certain add-ons that aren't part of the sale price, like extended warranties, mandatory, increasing the cost.
In some cases, buy here, pay here lots even install GPS trackers on all of the vehicles. If you miss a payment, the device starts beeping non-stop. Then, if you still can't pay, the GPS makes repossessing the car easy, as the dealer knows exactly where it is at all times.
In a worst-case scenario, you can even be sued for wear-and-tear after a repossession. Then, you are stuck either paying them or fighting the lawsuit, and a legal battle isn't exactly cheap.
Look for Other Red Flags
When you shop for a car at any dealership, keep an eye out for other red flags. For example, if a dealer is willing to sell you a car without verifying your income or requiring a cosigner, that's a bad sign. Not being able to show you the actual title is another warning that something isn't right, as it could mean that there is an active loan (or lien) associated with the vehicle.
Similarly, if they aren't offering at least a 30-day warranty or guarantee on their used cars (especially one that asserts the car will pass state inspection and emission requirements), you may want to look elsewhere. Now, this doesn't include selling you a third-party warranty service. Instead, you need to find dealers who offer an included in-house program of some kind.
Arbitration clauses in the contract can also signal trouble. It requires you to handle disputes outside of court, and the third-party who manages the process almost always favors the company over the buyer, even if they are supposed to be impartial. Usually, this is because the dealer is paying the arbitrator's fees, creating an unbalanced situation right from the beginning.
If the dealer pushes you to spend more than you want or offers monthly payments you can't actually afford, walk away. A reputable dealership wants you to succeed, so they won't strong arm you into something you can't afford.
Are There Good No Credit/Bad Credit Car Lots?
Yes, there are some no credit/bad credit car lots that aren't bad; you just may need to do some work to find one in your area. Learn your credit score, prepare for a pre-purchase inspection, read reviews, and keep your eyes peeled for red flags. If a dealership comes off well and doesn't do anything sketchy, then you may have found a good one.
Have you ever visited 500 dollars down car lots? Tell us about your experience in the comments below.
Read More: