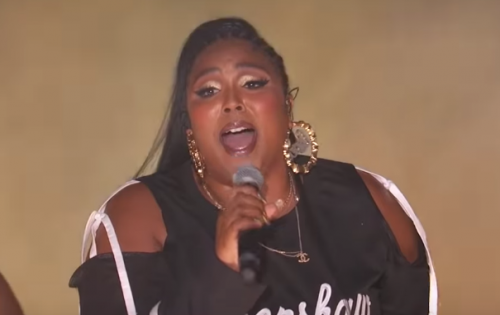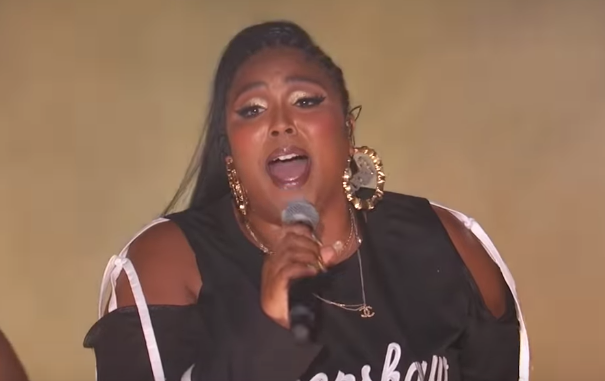 Lizzo, a rapper, singer, and flutist, has been making headlines all through 2019. However, she really grabbed a lot of attention after the 2019 MTV Video Music Awards (VMAs), firing up the crowd and getting the entire audience to its feet. She's known for her songs about female empowerment and self-love, and frequently promotes acceptance and inclusivity. And, since releasing her first album in 2013, she's earned a pretty penny today, working her way to an estimated net worth of $3 million.
Lizzo's Upbringing
Lizzo – whose birth name is Melissa Jefferson – was born on April 27, 1988, in Detroit, Michigan. When she was about 10 years old, her family moved to Houston. They were incredibly active in their church and only played gospel music at home when Lizzo was young.
However, she soon because exposed to other genres, including hip hop. People would freestyle on her school bus and it the cafeteria. Plus, she'd hear it on the radio. Ultimately, she started trying her hand at it herself.
In eighth grade, she also started learning the flute. Throughout high school, she was known as a skilled flutist, and later became part of the University of Texas's marching band.
Over time, she realized that her dream was to be a musician full-time. Lizzo started combining her love of the flute with her other musical interests, including R&B and gospel.
Lizzo's Career
While Lizzo is gaining acclaim for her solo work, she also founded several groups. Absynthe, Ellypseas, The Chalice, The Clerb, and Grrrl Prty were also groups that Lizzo was involved in founding.
In 2013, Lizzobangers, Lizzo's first studio album, hit shelves. Soon, she was performing in front of sold-out crowds. She followed that up with 2015's Big Grrrl Small World and 2019's Cuz I Love You. Lizzo's single "Juice" climbed to number 5 on the Billboard Hot R&B Songs chart (82 on the Hot 100) while "Good As Hell" reached the number 3 spot (41 on the Hot 100). "Truth Hurts" spent 20 weeks on the Billboard Hot 100, ultimately spending four weeks in the number 1 position.
Lizzo has also collaborated with a range of other artists. In 2014, she worked with Prince and, in 2019, she took the stage with Janelle Monae at Coachella.
Some of Lizzo's songs have also been featured on movie soundtracks. She has tracks on both the Girls Trip and the Bad Moms Christmas soundtrack albums
In 2019, her voice was featured in an animated film when she played the role of Lydia in UglyDolls.
Lizzo's Net Worth
As of 2019, Lizzo's net worth is estimated at $3 million. Revenue from her album sales and concert tours are the biggest sources of income.
She also made some money from her involvement in UglyDolls. However, the film was considered a dud, earning only $27 million worldwide during its time in theaters, a far cry from its $45 million budget.
Are you curious about another celebrity's net worth? Tell us who in the comments below.
Read More: