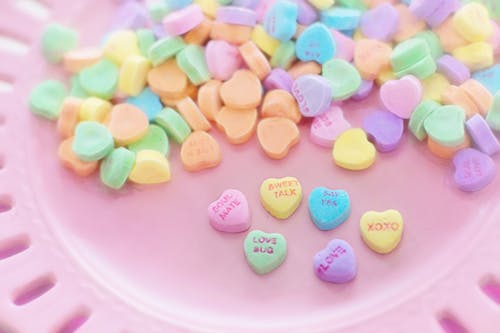 On average, most consumers expect to shell out $196.31 on Valentine's Day. That's a 21 percent increase over the previous year and, for many, is simply unaffordable. Luckily, you don't necessarily have to spend a bundle to give your Valentine an outstanding gift.
Figuring Out Your Valentine's Day Budget
Before you go shopping for a Valentine's Day gift, know exactly how much you can afford to spend. If you are a married couple with joint finances, you may need to discuss this together. That way, you are both on the same page about what is a reasonable amount to allocate to the holiday.
If you aren't married, then your budget might solely be in your hands. Just remember that you don't have to spend a bundle to do something meaningful, so only dedicate what you can reasonably afford.
Inexpensive Yet Amazing Valentine's Gifts
When you want to "wow" your partner with an inexpensive gift, making sure it is meaningful is a must. You need to show that you know them well and care deeply about them, not just that you can successfully spend money on a gift.
What is or isn't meaningful will vary from one couple to the next. However, if you don't know where to begin, here are some inexpensive yet amazing Valentine's Day gifts to consider.
A "Firsts" Photo Album
If you want to create a meaningful gift this Valentine's Day and have a bit of an artistic eye, consider making a "firsts" photo album. Head out and take pictures of places where you had firsts as a couple, such as your first date, first kiss, first overnight trip, and more.
The goal is to capture images from special places in your lives together. Then, all you need to do is put them in a photo album. You can either get a blank one and insert prints yourself or look for a deal on a custom photo book at a printer. Either approach can potentially be economical, but the gift will be unique no matter what.
Take a Class Together
Learning something new can be a great way to add some spice back to your relationship and cement your bond. Consider an activity or skill that your partner would enjoy and then look for a low-cost course that focuses on that niche.
If you need to keep costs down, you have a few options. First, look at offerings from local community colleges or community centers, as they may be more affordable. Second, consider searching deal sites like Groupon for bargains.
Just make sure the class is something your partner would want to do, not just something you'd enjoy. Otherwise, you are really giving a gift to yourself and not to them.
Hand-Dipped Chocolate Strawberries
If chocolate-covered strawberries are something your partner would adore, get them the inexpensive way by making them yourself. All you need is some fresh berries, chocolate to melt, and skewers.
Carefully melt the chocolate using the double boiler approach and place one strawberry on the end of a skewer. Once the chocolate is a thick liquid, just dip the strawberry and set it aside to harden.
Peace and Quiet
If you have children with your partner and want to give a meaningful gift that won't break the bank, consider providing them with a day of peace and quiet. Take your kids out to the park or to visit a relative, leaving your partner with the whole house to themselves.
You can also elevate this gesture by encouraging some personal care. A cute bath bomb, a bottle of wine, and a new book could make spending some time relaxing in the tub even more enjoyable, especially since they won't get interrupted by kids.
A Handwritten Love Letter
Even if you say "I love you" regularly, a handwritten love letter can be an incredibly special gift. It lets you express how you feel and give your partner a keepsake, making it particularly moving.
Before you write the letter, consider picking up some nice stationery and an envelope. That way, you aren't writing on just a random sheet of paper or the ruled stuff from school. It'll be elevated.
Additionally, take the time to create a draft first. Check to make sure your thoughts flow and that your spelling and grammar are correct. Then, use that as a reference for writing the real thing on high-quality paper.
Do you know of an inexpensive yet amazing Valentine's Day gift? Have you given a low-cost but meaningful present that was adored by your partner? Tell us about it in the comments below.
Read More: