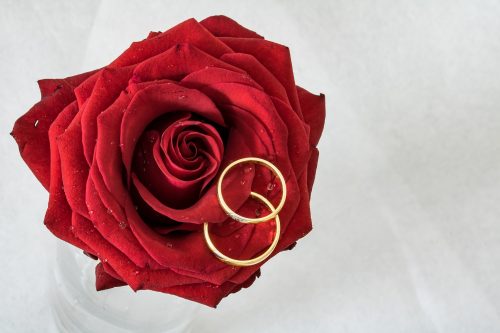 If you want to set up a wedding website. You'll need a provider. There are a slew of options available. So many that it is easy to become overwhelmed. Making it nearly impossible to make a selection. Luckily, by reading a few reviews, you may be better equipped to find one that meets your needs. You can learn more about the available features. Thus, allowing you to narrow down your choice. If you are wondering whether The Knot wedding website builder is the way to go. Here's what you need to know.
What Is a Wedding Website?
Before digging into the review, it's important to understand what a wedding website is and how it works. Usually, it's a site that provides guests with various kinds of information. For example, couples can provide details about the venue, including driving directions. Many contain links to nearby hotels – something that's helpful for out-of-town guests – as well as gift registries, online RSVPs, and similar tools.
Additionally, it can serve as a repository for pictures, planning notes, and much more. For instance, some have gift trackers with built-in mailing list features, allowing couples to record which guests sent what item and print labels for thank you notes.
Plus, some make finding vendors, venues, and various service providers easier for the couple, usually through supplementary account services that come with your wedding website. However, exactly what you can do does vary depending on precisely what the provider offers.
The Knot Wedding Website Review
When it comes to big names in the world of weddings, The Knot is certainly one. They've been a leader for quite some time, offering up tons of information and guidance to couples who are preparing to wed.
As for wedding websites, The Knot makes it easy for couples to get their event online. There are free services available, which is great for budget-conscious couples. Even if you want a custom domain, the cost is typically pretty competitive.
Additionally, they make setting up the site a breeze. There are dozens of easy-to-use templates, allowing you to choose an option that aligns with your wedding's color, theme, or general style. The designs are only semi-customizable, so you don't have complete control over the look. But if you are open to something that isn't incredibly unique, but still solid and beautiful, it's a great choice.
Each of the themes is mobile-friendly. They'll display beautifully on a variety of devices, including most smartphones and tablets.
Displaying photos on the site is also simple. You can create a page dedicated to pictures, allowing you to show off your engagement photoshoot, favorite casual moments, and anything else.
With The Knot, you get robust RSVP services. If you are early in your wedding planning process, you can even order paper invitations that match your chosen site theme, which is convenient. As you gather responses, the guest list management tools are very helpful. You can track meal selections, hotel room choices, and much more.
Integrating your wedding registries is ridiculously simple, as well. That means you don't have to worry about getting separate links to each of your guests, or your guests having to search randomly at large retailers to find your listing.
There are also helpful tools that come with signing up for a free wedding website with The Knot. You'll get a handy wedding checklist, simplifying the planning process, as well as access to vendor list features, including contact details and recommendations.
The biggest drawback is that creating an account for The Knot's wedding website service does open you up to some advertising, which is something certain couples may find bothersome. Additionally, your details could be shared with third parties, many for advertising purposes, so keep that in mind, as well.
Is The Knot Wedding Website Right for Me?
Ultimately, The Knot brings a lot to the table for a free wedding website builder. It's simple, semi-customizable, and surprisingly comprehensive.
There are some couples who may be better off with a different option. As mentioned above, your customization options are a bit limited. If you're hoping for a website that offers up something that's never been done, you'll need to look elsewhere.
If you aren't worried about standing out from the pack, then The Knot's wedding website builder could be right for you. After all, it couldn't be more budget-friendly, and it's very capable, allowing it to handle the needs or most couples, particularly the budget-conscious.
Are you a fan of The Knot? Did you use it for your wedding planning? Why or why not? Share your thoughts in the comments below.
Read More: