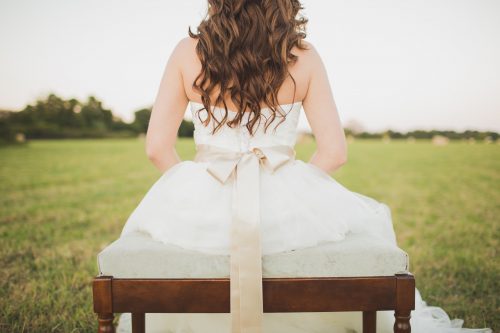 Small wedding venues in Wyoming can be exceptional options for couples. For some, they may put an extravagant affair financially within reach. As the reduced size of the event usually comes with lower costs, even on luxuries. For others, small wedding venues offer a level of simplicity some larger locations can't offer. Planning may be easier with these options, and some may even offer all-inclusive packages that handle every detail automatically. If you're wondering if small wedding venues in Wyoming could be your ideal option, here is a look at what five locations have to offer.
1. Snake River Ranch – Wilson
If you would prefer an outdoor event that features the Teton mountain range in the background and spots along the Snake River for your ceremony or photos, the Snake River Ranch is a stellar option. The location offers breathtaking views of nearby Grand Teton National Park while also being nestled on the banks of the Snake River.
While the ranch can technically support up to 300 guests, it's also an excellent option for smaller weddings. You can have an intimate ceremony with the mountain range in the background, then shift to the barn area for a rustic reception. There are also treed sections on the property, as well as river banks that are ideal for pictures, cocktail receptions, and more.
Since there are open fields at the ranch, this is also a great option for a tent reception. The venue can support incredibly large tents, giving you room for both dining and dancing.
As an added bonus, Snake River Ranch is just 12 miles from Jackson. This means you and your guests also have quick access to a range of amenities, which could be ideal if you're planning a destination wedding with out-of-town guests.
2. Prairie Sky – Gillette
For couples who want to make planning a breeze, Prairie Sky could be the perfect small wedding venue for you. The location offers up various wedding packages, allowing you to turn your wedding into a one, two, or three-day event.
Plus, this venue has an on-site wedding coordinator that will help you select and coordinate vendors, ensuring you don't have to worry about whether everything will be handled appropriately. You can also choose an all-inclusive package, turning over the bulk of the planning to the wedding coordinator instead of managing it personally.
With the wedding packages, you have access to rustic farm tables and chairs that were custom-built for the venue. Additionally, there are numerous sites available here. You can have your ceremony and reception outdoors, in the grand hall, or make use of both options to mix things up.
3. Jackson Hole Winery – Jackson
If you want an intimate wedding with no more than 55 people in attendance, Jackson Hole Winery could be the right option for you. The location is a bit rustic but incredibly refined, and the property offers up exceptional views of the nearby mountains, sprawling fields, and treed areas. Plus, there is a pond on the property that is fed by a spring creek, giving you the ability to create some lovely photos.
With this venue, you can coordinate an outdoor ceremony with a tent reception. The winery can help you find a caterer for a meal or hors d'oeuvres that can create delicious bites designed to pair with the wines available at the venue, ensuring your guests can experience a genuine taste adventure with a local flare.
Jackson Hole Winery can also help with other aspects of your event. For example, by working with them directly, they can connect you with local vendors to handle a range of needs or may be able to manage some of the arrangements themselves.
You may also be able to coordinate a wine tasting to occur during your reception. Not only can this entertain you and your guests, but you may discover a new favorite that you wouldn't have found otherwise, as well.
4. Grand Targhee Resort – Alta
At the Grand Targhee Resort, you can have an amazing wedding with the Tetons serving as your backdrop. The venue can help you customize your experience, ensuring that your ceremony and reception are exactly what you envision.
Along with a dedicated coordinator for your event, you can also secure discounted rooms for guests. Plus, the couple gets access to a suite for their wedding night, ensuring they don't have to rush off right after the reception.
This venue also has on-site catering services. You can schedule a tasting and select a custom menu that meets your needs and aligns with your budget. Lift tickets up to the summit are also included, ensuring you can capture amazing pictures to commemorate the occasion.
If you really want to streamline your wedding, the Grand Targhee Resort also offers elopement packages. With these, you'll get a ceremony on the mountain observation deck with up to 15 guests. Additionally, the package includes a champagne toast, a dinner reservation at the venue's on-site restaurant, and lodging discounts.
5. Brush Creek Ranch – Saratoga
If you're looking for a five-star experience and an all-inclusive option, the Brush Creek Ranch could be ideal. With this venue, you get more than a wedding day, but a full-blown event, including much more than you may have ever imagined was possible.
With the packages, all guest accommodations are included, and everyone gets three gourmet meals a day. Plus, two activities are included in the price, including any guides or gear you may require. You can select from adventurous options – including paintball, rock climbing, archery, and more – as well as relaxing activities like yoga or a leisurely hike.
For the wedding and reception, you'll have access to a private venue, all necessary seating, customizable menus, and more. There are both indoor and outdoor options, giving you the ability to craft your perfect wedding day from start to finish.
Do you know of any other stellar or standout small wedding venues in Wyoming that couples shouldn't overlook? Share your thoughts in the comments below.
Read More: