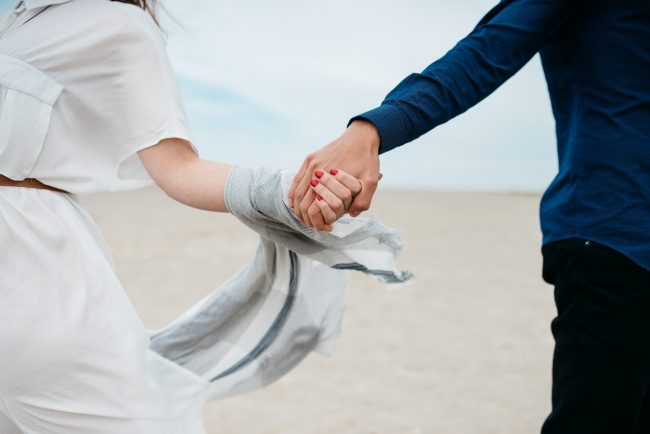 Just because you need to plan a honeymoon on a budget doesn't mean you can't head out to an amazing destination. There are plenty of options that come with reasonable price tags, allowing you to have a fantastic experience without breaking the bank. If you're looking for a fun but frugal honeymoon destination but aren't sure where to start, here are some locations that may be the perfect option.
The Florida Keys
If you wanted to head to a tropical destination for your honeymoon but want to keep your costs down, the Florida Keys might be your ideal solution. It has a Caribbean vibe, fabulous beaches, lovely palm trees, and a fun local culture but doesn't require an international flight.
Plus, the weather is on the warm side all year round. By scheduling your honeymoon during the offseason, you may be able to save quite a bit while still enjoying the tropical landscape and lovely temperatures.
Belize
If you're looking for a Central America adventure, Belize is worth keeping on your shortlist. There are stellar beaches, outstanding tropical forests, bustling cities, and an amazing culture. Plus, there are numerous historical sites to explore, as well as opportunities for water recreation.
One of the benefits of going to Belize is that English is the country's official language. While other languages are also spoken, this can be ideal for couples who only speak English who want to enjoy this part of the world.
Lake Tahoe, Nevada
For couples who like to relax or explore the outdoors, Lake Tahoe is an excellent choice for a honeymoon destination. It's a showstopping lake settled in the Sierra Nevada Mountains, offering up exceptional opportunities for hiking, skiing, and more.
For accommodations, you can find reasonably priced cabin rentals during much of the year. Otherwise, you can opt for a casino, giving you access to fantastic nightlife options.
Tulum, Mexico
Mexico is often a favorite among couples looking for low-cost honeymoon options. However, if you head to some of the more popular destinations, hotel costs can actually be quite high.
If you want a beachfront honeymoon for less, then Tulum might be your perfect destination. It offers up amazing beaches and fun activities, along with solid hotel options that don't cost as much as some other resort areas.
San Juan Islands, Washington
For those who appreciate the beauty of the Pacific Northwest, a honeymoon on the San Juan Islands may be the budget-friendly option you're after. Orcas and harbor seals often call the area home, and bald eagles often soar overhead.
Whether you want to kayak, whale watch, or sit on the beach next to a roaring fire, you have options. Plus, there are stellar bed and breakfasts, restaurants, galleries, and more, all costing less than you might expect.
Portugal
If you had your sights set on Europe or were hoping to head to the Mediterranean, but aren't sure that your budget supports it, consider honeymooning in Portugal. While it doesn't actually border the Mediterranean Sea, it offers up a very similar feel. Plus, it's one of the least expensive destinations in Europe, giving you access to quaint coastal towns, breathtaking castles, and more for much less.
Napa Valley, California
For couples who love wine, nothing may beat a trip to the Napa Valley for a honeymoon. Plus, it's a surprisingly affordable destination, particularly in comparison to many major cities in California.
Bed and breakfasts are widely available, as well as traditional hotels, Airbnb rentals, and more. As a result, you can find your perfect accommodations at prices you can afford, all while being nestled in wine country.
Puerto Rico
If you're looking for an island destination, don't have a passport, but can't afford Hawaii's prices, then book a trip to Puerto Rico for your honeymoon. You get tropical beaches, bright blue waters, hike-worthy jungles, and much more. Plus, there are adventurous activity options, walkable cities, and delicious cuisine, all available at surprisingly affordable prices.
Las Vegas, Nevada
While Las Vegas can get expensive if you have a penchant for gambling, much of your trip will be surprisingly affordable. Casino hotel deals are common, allowing you to save quite a bit on accommodations. Plus, cheap but delicious buffets are a quintessential part of the landscape, helping you eat for less.
There are also more entertainment options than you may expect. You can get tickets to a variety of shows or enjoy free options, like the Bellagio dancing fountains. It's also just a four-hour or so drive to the Grand Canyon, so you could book a single night out there and enjoy an outing during your trip.
Jamaica
In Jamaica, there are numerous all-inclusive resorts, including many that aren't as pricy as you'd expect. They offer quick access to beaches, amazing meals, great drinks, and a range of activities, allowing you to have a fun or relaxing honeymoon with ease.
Plus, outdoor adventure activities are widely available. Whether you want to hike, snorkel, or any other warm-weather endeavor, there's probably a place to do it.
Do you have a wedding reception venue or a place to stay for a guest? Try hosting your site with Airbnb. 
Do you know of any other frugal but fun honeymoon destinations for newlyweds? Share your thoughts in the comments below.
Read More: