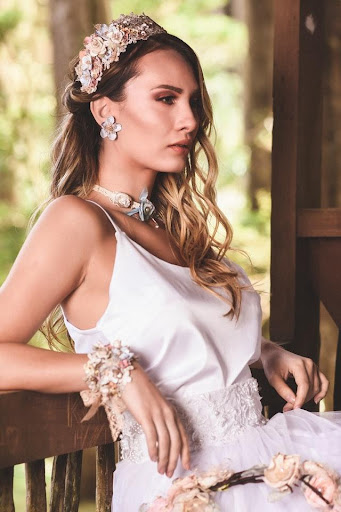 Your marriage is an important event, so it is understandable that you want to make it memorable. However, there's no need to spend too much on it. There are ways to hold an impressive wedding while also ensuring that it stays within your budget. One aspect should be focused on what the bride will wear. The dress is a big-budget item, but there are also many accessories one can incorporate to elevate the overall look. Here are some tips to lower the amount you pay for a stunning bridal look.
Do your research
When you're buying jewelry, it will always work out if you do some research. Knowing how much is 1 carat diamond worth can tell you whether you are getting a good deal or not. Fortunately, it is easy to do this sort of research nowadays. Get on the internet to see a variety of wedding accessories and their corresponding prices. Use this to your advantage by comparing prices and availability. It can be surprising how easy it is to find good deals.
Additionally, don't limit your research to prices. You can get some pretty good expert advice on the internet, with dozens of articles ready to help you perfect your look. Knowing what exactly you need can ensure that you don't buy anything unnecessary.
Consider pinning up
One of the most visible parts of your wedding look is your hair. The usual approach is to keep it up with a tiara or a headband. However, those can be very expensive. Consider using pins instead to hold the hair up. Pins can hold up your hair in various styles as long as you have a good hairdresser. Don't hesitate to mix and match the accessories for a unique effect.
Borrowing is part of the tradition
As the old wedding saying goes, "something borrowed" should be part of the equation when getting a wedding outfit. However, don't limit yourself to just one piece. If your family has a set of heirloom jewelry, consider using them for your wedding. It looks impressive and saves a lot of money. However, even without traditional jewelry, you can still borrow things, such as from a jewelry store. Some establishments are willing to do that. While expensive, it is not as expensive as buying the piece.
Choose jewelry that you will wear again
If you have to buy a piece of jewelry, you should not buy it for only one use. Your aim should be something that you can wear multiple times. This approach ensures that the piece will still be useful after the wedding. You get the full value of your purchase. You might even make it into an heirloom for your future children. Besides buying for future use, consider getting insurance so that the pieces get maximum protection in case of damage or theft.
Buying the right wedding accessories can lead to impressive results. The bride will still look beautiful while the budget stays intact. Keep the tips above in mind to ensure that you get the result you want.