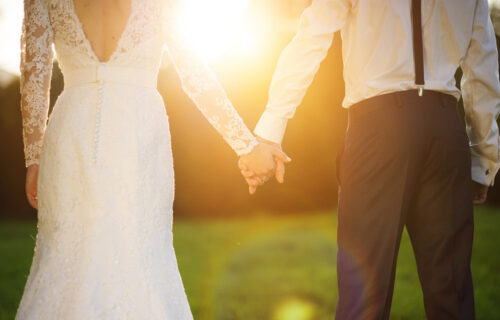 You've likely been looking forward to your wedding day since childhood. While planning a wedding is exciting, it can also be expensive. However, with careful planning and budgeting, you can have the wedding of your dreams without breaking the bank. Here are a few tips to help you with budgeting for your wedding.
1. Start By Setting a Reasonable Budget
Look at your finances and determine how much money you can set aside for your wedding. Consider your monthly income and how much goes towards bills, how much you have in savings, and if you'll have enough money left in your emergency fund after the wedding. Be realistic about your financial situation to avoid overspending. While the memories are worth it, remember your wedding is just one day, and you don't want to start your marriage in debt.
2. Be Strategic About Venues and Vendors
After drafting your budget, look into venues and vendors. According to The Knot, most weddings (80%) occur from May to October, so bear in mind that rates may be higher during these months. Consider holding your wedding during the off-season if you're flexible with the date. Doing this can give you access to better rates on venues and vendors.
Consider unconventional venues such as parks, gardens, or even your backyard if you have the space. These alternatives are often more affordable. When making a reservation, inquire about any restrictions a venue may have regarding using outside vendors.
If you have the funds, consider constructing a pole barn for your wedding venue. It's affordable, and you can decorate it to fit your wedding theme. This structure is also a great investment in your home. According to Bob Vila, a pole barn can last for upwards of 60 years.
Do your homework and compare prices when choosing vendors. Don't be afraid to negotiate rates, especially if you're booking multiple vendors with the same company. You can get a discount by bundling your services.
3. Think About Foods and Drinks
Consider setting up a buffet-style meal instead of a plated dinner. This approach is more affordable and gives your guests more options. As an alternative to an open bar, consider a cash bar. Doing this can help you cut back on your alcohol budget. Another option is to serve beer and wine instead of a full bar.
4. Think About Transportation
According to The Sarasota Herald-Tribune, parties, high school events, and weddings account for 40% of the limousine industry's earnings. Instead of booking a limo, consider using a ride-sharing service or asking a friend or relative to drive you. Doing this can help you save money that you can use for other aspects of the wedding.
5. Be Strategic About Your Wedding Dress
Your wedding dress is one area you shouldn't cut corners. However, it doesn't mean you must shell out a lot of money for a designer dress. Consider renting or purchasing a used dress from a bridal shop. Look out for sales or sample sales. Remember to budget for alterations because the cost can easily add up.
6. Consider a DIY Approach
A DIY approach is another way to save money on your wedding. Consider making your own centerpieces or wedding favors, which can be a fun project to do with your bridesmaids. Remember that some DIY projects may cost you more money than if you hire a professional, so do your research before starting any projects.
7. Don't Forget the Little Details
Don't forget the minor details that can add up quickly. Instead of standard printed invites, consider going for paper or digital invitations. You can also opt for fake flowers instead of real ones to save money.
While a wedding can be expensive, budgeting doesn't have to be stressful. With the right approach, you can make your dream wedding a reality. Use these tips and remember to be open and flexible with your budget.