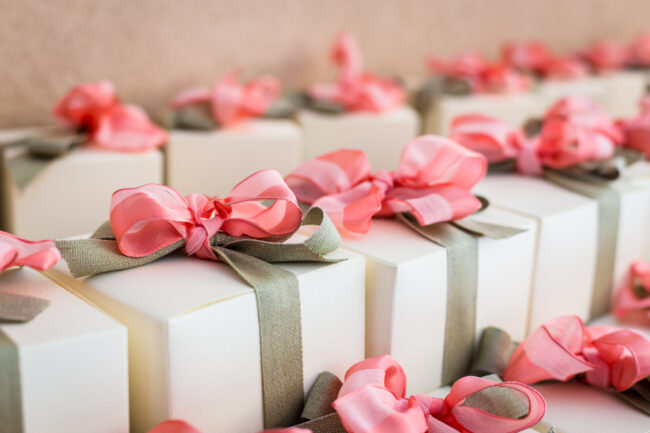 When you're choosing a gift for the newlyweds in your life, you typically want to select something that's going to catch their attention for all of the right reasons. If the couple doesn't have a registry or you want to try something a bit unexpected, there are plenty of outstanding choices available. Here are five fantastic gifts for newly married couples.
A One-Year Anniversary Trip
When it comes to gifts that are almost guaranteed to be appreciated by a newlywed couple, look no further than a paid-for one-year anniversary trip. If you can cover the cost of accommodations and travel to a destination they'll love, you're giving them a chance to recelebrate their love after they enjoy their first year of marriage.
How much this costs can vary depending on the destination you select and how much travel and accommodations run. Additionally, whether you want to also provide funds for meals or attractions plays a role.
With this gift, you also have some options for how to proceed. You can make specific arrangements if you're certain they're able to travel on exact dates. Alternatively, you can opt for gift cards for various travel-related services, allowing them to design their ideal first-anniversary trip on their own.
Prepaid Date Nights
Giving the couple prepaid date nights is similar to using the option above; it just costs less. You can get gift cards to a variety of local attractions and restaurants, giving them a slew of places to explore and meals to enjoy at their leisure. Essentially, it allows them to have amazing days or nights out on you, encouraging them to continue spending time together and experiencing new things.
Of course, you aren't limited to options like movie theatres and restaurants. Getting them gift cards for unique classes is another fun way to go. Whether it's cooking, dancing, art, or anything else, they'll get to learn side-by-side, which can actually help strengthen their bond.
Hobby-Related Gifts
If the couple has a hobby in common that they both adore, gifts related to that activity are often highly appreciated. Again, it encourages them to spend time together, all while doing something they love. Plus, it shows that you understand what's critical to them, making it a highly meaningful gesture.
In situations where you aren't sure what they need, you can also go with gift cards to their favorite hobby-related stores. This allows them to choose items that provide them with the most value without them having to pay out-of-pocket.
Pro tip: if you are shopping for a gift online, use a cash back site.  Paying less for something does not diminish the value of the gift and its a lot easier on your pocketbook.
A Helpful Subscription
There is a wide array of subscription services out there that make it easier to run a household, so covering the cost of one for a newly married couple can become an excellent gift. For couples on the goal, several months or more of a cleaning service could be helpful. Meal kit deliveries are a solid choice for couples that enjoy cooking but dislike grocery shopping. You can also find subscription boxes that focus on a range of hobbies or that feature date-night activities.
With this gift, you need to consider what the couple would want to use if they could afford it. Once you find a suitable option, choose a duration that fits with your budget. Ideally, it's usually best to offer at least three months, but consider going with six months or a year if you're close to the couple and it doesn't break the bank.
Cash
While cash may feel impersonal to some gift givers, it's a present that nearly any newlywed couple will love. It gives them the ability to use it as they see fit. Whether it's doing an extra special activity they didn't think they could cover for their honeymoon or allowing them to reduce their debt and decrease their financial stress, the decision is all theirs.
If you do give the gift of money, consider adding a personal or unexpected element. Whether it's a card with a handwritten heartfelt note or turning bills into flowers to make a fun arrangement, that makes your gift stand out a bit, ensuring the experience is memorable.
Bonus Idea
Lastly, you could always consider getting your newlyweds a cleaning robot.  These are especially nice if your newlywed has pets or is busy and doesn't have time to clean.   Cleverdude.com has a pretty good review of a couple of the most common brands on the market: Bobsweep and Roomba.
Can you think of any other outstanding gifts for newly married couples that people should consider? Have you given or received one of the presents above and want to tell others about your experience? Share your thoughts in the comments below.
Read More: