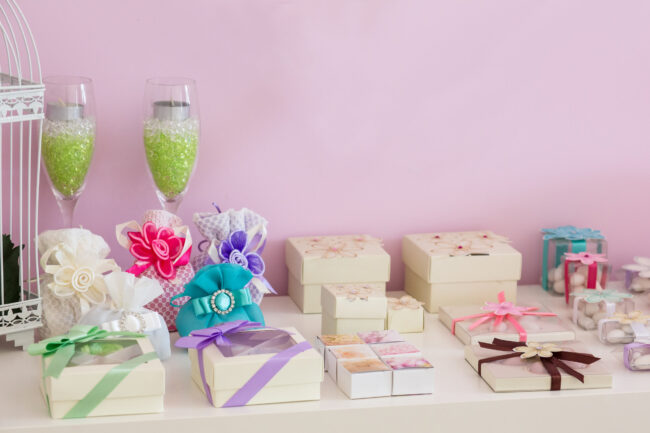 Finding the right wedding gifts for newlyweds isn't always easy. Fortunately, certain items are almost guaranteed to be a hit. If you're not sure what to buy, here is a look at eight fantastic gifts for newlyweds.
1. Anything on the Registry
First, while items on a couple's registry might not seem particularly exciting, they're good options for all wedding guests. These are products the couple specifically want, so you can't go wrong by choosing something from the list.
2. High-Quality Kitchenware
If the couple doesn't already have kitchenware, high-quality versions are usually a hit. Pots, pans, bakeware, and small appliances that are designed to last and offer a great cooking experience are often appreciated, particularly if you choose pieces that match how the couple likes to cook.
3. Top-Quality Luggage
Luggage is another category where quality makes a difference. If the couple enjoys traveling, setting them up with top-tier pieces with extra features like built-in charging is typically a great choice. Add in luggage tags that align with their personality or something they like, and you've added a personal touch to make it special.
4. Home Store Gift Cards
If there's a chance that the couple won't get everything from their registry, you aren't sure what gifts have been purchased by other attendees, or you want to make sure the couple can get items they forgot they'd need, home store gift cards are a great option. It'll let the couple fill in any gaps, making it a versatile choice.
5. Cookbooks for Two
Most recipes are designed with families in mind, so cooking for two isn't always intuitive. If you want to ensure the couple can make exceptional meals together, consider giving them cookbooks designed for couples. You could even pair it with a gift card to a local grocery store, allowing them to enjoy some amazing meals on your dime.
6. Date Night Gift Cards
A fun option that many gift-givers overlook is gift cards for future date nights. If the couple has a favorite restaurant or entertainment venue, consider giving them the gift of a night out together by bundling up some gift cards to their beloved destinations.
7. Entertaining Essentials
If the couple enjoys entertaining, consider making it easier by providing them with some essentials. Whether it's barware or a barbecue grill, it could help them host the gatherings they've always dreamed of throwing.
8. Travel Gift Cards
Gift cards that make future travel more affordable can be excellent gifts for newlyweds. Whether it makes their honeymoon more budget-friendly or lets them celebrate their anniversary with a weekend away, they will surely appreciate it.
Can you think of any other fantastic gifts for newlyweds that people should consider? Have you given one of the gifts above and want to tell others how it went over? Share your thoughts in the comments below.
Read More: