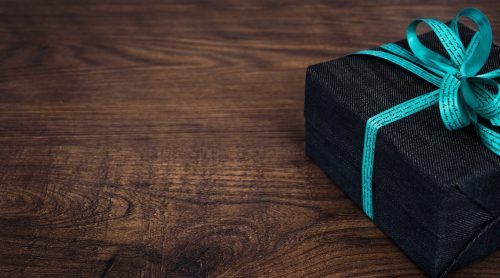 Choosing the perfect gifts for groomsmen is important. After all, they play an integral role in the couple's big day, and recognizing their effort and dedication is a kind (and often expected) thing to do. But choosing the perfect present can feel like a challenge, especially if you don't want to hand out something they'll never use. Luckily, there are some great options available. If you don't know what gifts for groomsmen you should purchase, here are five amazing ideas.
1. Personalized Drinkware
While many couples opt for flasks, very few people actually use flasks ever, let alone regularly. They become little more than trinkets, which isn't ideal.
Personalized drinkware can be a great alternative. For example, a set of monogrammed lowball glasses are likely to get regular use, either as general drink cups or for nightcaps. Couple it with a set of whiskey stones, and you've taken the simply gift up a notch while keeping it practical.
2. Hobby Equipment
If your groomsmen regularly participate in a specific hobby, why not choose a gift that helps them enjoy their favorite pastime? For example, if you have a groomsman that golf, high-quality golf balls could be a great choice.
If a member of the wedding party is an avid model builder, woodworker, or anything else, look for gifts that work in that niche. That way, you're making it personal and useful.
3. Arrange an Outing
Gifts don't have to be physical items to be worthwhile. Consider arranging for the groomsmen to participate in a fun activity, like a concert, fishing trip, or high-speed go-kart racing. If it's planned for after the wedding, it's a great way for everyone to stay connected.
However, if the groomsmen aren't all in the same area, you can also give gift certificates for an exciting excursion. Explore once-in-a-lifetime type experiences, like the chance to drive a racecar or go deep-sea fishing. Cater your choice to each person's preferences, ensuring it'll be particularly special. And, if they can't all go together, consider sponsoring a plus one of the groomsman's choice, allowing them to share the day with someone important to them.
4. A Handy Multitool
Multitools are versatile items. While many people have one, it's also an item where having several isn't a bad idea. With a spare, a groomsman could keep one at home and one in their car, for example.
Just make sure you choose a high-quality version from a reputable brand. Look at what's included and cover a variety of bases, ensuring they'll always have the right tool available for the job.
5. Their Favorite Libation
Most people have a favorite kind of liquor or another type of alcoholic beverage. If you want to give a gift that'll be appreciated and used, getting each groomsman a bottle of their favorite is an easy way to go. Not only does it show that you know their tastes, but it's also practical. It's not a gift that's going to sit on the shelf for ages untouched. Instead, it'll be enjoyed, and that's what's important.
Can you think of any other amazing gifts for groomsmen? Share your thoughts in the comments below. 
Read More: