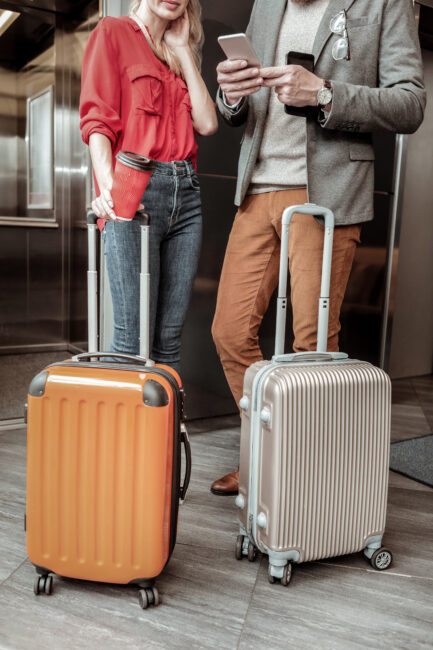 A second honeymoon is an excellent way for couples to reaffirm their commitment to one another while spending time together. For some, it can bring back the spark that sometimes fades when real life makes appreciating one another difficult. For others, it's simply a way to relieve one of the most important experiences of your life. However, it's often challenging to figure out how to cover the cost. Fortunately, there are ways to have a second honeymoon without breaking the bank. Here's a look at how to have a second honeymoon on a budget.
Don't Assume You Need to Travel on Your Anniversary
Many couples want to have a second honeymoon on the anniversary of the wedding, often because it seems more meaningful and romantic. However, being flexible about when you head off for your second honeymoon can lead to a lot of savings, especially if your anniversary is during the peak of the travel season.
Travel costs vary significantly throughout the year, and some expenses are even impacted by the day of the week. If you have a particular destination in mind, spend time researching when the off-season is in that area. Then, see how much you can save by visiting on specific days instead of others.
Sometimes, the difference between arriving on a Tuesday instead of a Friday can be dramatic. Additionally, prices may be lower if you change your travel dates by as little as a week. Do some experimenting to figure out when the best deals are actually available, allowing you to go where you want for less.
Look for Low-Cost Transportation Options
Once you reach your destination, using rideshares, taxis, or rental cars might help you get around the city faster, but they aren't the most affordable option. If you're staying within the city, look into public transportation options instead if you need to cover longer distances. Bus and subway passes are often far more affordable, particularly if you're heading to several sites during the same day.
You can also explore other transportation alternatives. For destinations close to your accommodations, consider walking if the weather is good. You can also look into bike or scooter rentals or see if your hotel or resort makes items like those available to guests for free.
Keep Your Meal Prices in Check
Dining out for every meal can add up fast, potentially breaking your budget. Instead of heading to a restaurant every time you need to eat, limit yourself to just one meal out per day. For the other two, head to a supermarket to get simple options, like ingredients for sandwiches that you can carry with you while you're out. Also, if your hotel or resort offers a complimentary breakfast, take advantage of it.
You can also look for other ways to reduce the cost of food. Look for coupons or discounts on deal sites for local restaurants. See if there are bonus cards for getting gift cards to establishments you plan to visit. Those can ultimately help you eat out for less, giving you even more space in your budget.
See If City Passes Are Available
If you're heading to a major city, a city pass can potentially help you visit many of the popular attractions for less than you would typically pay at the door. The amount of savings can vary, so you may want to do the math to see if it's worthwhile. Also, consider whether you can reasonably get to all of the sites (or enough to result in savings) and if you're actually interested in the included attractions, as that ensures you'll get enough value.
Use Rewards Points, Miles, or Membership Discounts
For couples that have credit cards that generate rewards points or frequent flyer miles, tapping into them could help reduce the cost of a second honeymoon. Credit card rewards point programs often have travel-related options available, including ways to reduce the cost of hotels or transportation, ways to dine out for less, or opportunities to get free updates when booking accommodations.
Similarly, being a member of specific organizations can lead to similar discounts. These don't necessarily involve miles or points. Instead, most price reductions are due to arrangements with various service providers, giving members a chance to get deals that aren't necessarily available elsewhere.
Go with a Staycation Second Honeymoon
When it comes to affordability, making your second honeymoon a staycation can work incredibly well. It allows you to avoid hotel costs or long-distance travel expenses entirely, which can result in significant savings. Then, you can take on the role of tourist in your city or the surrounding area, allowing you to explore the best of what your town or county has to offer.
Ultimately, what matters most during a second honeymoon is spending time together, so staying home doesn't mean it isn't special. Plus, it may give you more money to spend on activities, which could actually allow you to explore more without breaking the bank.
Do you have any other tips that can help couples have a second honeymoon on a budget? Have you used any of the options above and want to tell others how your second honeymoon worked out? Share your thoughts in the comments below.
Read More: