I wanted to channel my inner 1950's housewife and decided I was going to bake bread–like with milk and flour and stuff.
I used this recipe and everybody in the comments made it sound so easy like even an idiot could do it…well, they finally met their match.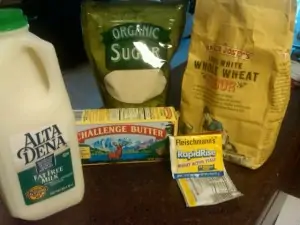 I made a couple of substitutions (which perhaps was my downfall) but I got these ideas from the comments section. Instead of bread flour, I only used whole wheat flour, and instead of honey, I used sugar.
I followed the instructions and kneaded the dough. Now, I've never "kneaded" before so I'm not really sure if I was doing it right, but I've watched cartoons and movies and all they seem to do is pound the bread and punch it. So I did that for about 10 minutes. Then I let it rise.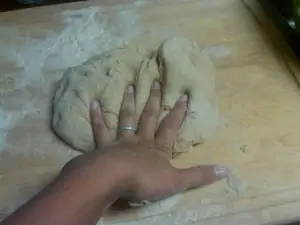 And it practically doubled in size. So I was super happy. I felt like Suzie HomeMaker–I was making bread!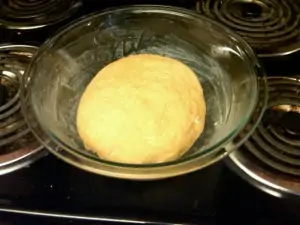 Then I punched it down again and then shaped it into the loaf pan and let it rise again, but the recipe said let it rise until it tops the pan by 1 inch. After two hours it still hadn't done that, so I let it rise overnight, but in the morning, it was even flatter than the night before!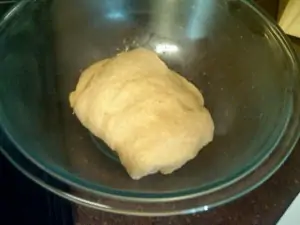 What did I do wrong???
Well, I baked it anyway, and it still tasted decent but obviously it won't serve very well for sandwich bread. I think I'm going to have to work out a few more kinks before I try to make bread again.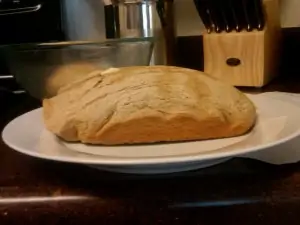 This was a fail.
Any tips for baking bread? Any good bread recipes you recommend?