This is a Sponsored post written by me on behalf of Nutrish. All opinions are 100% mine.
I received a sample of Rachel Ray's new Nutrish "Just 6" dog food in the mail the other day to feed to our pup, Bentley. I wasn't too sure of feeding B a different brand of dog food.
We currently feed him Canidae, which is supposed to be this high-end grain-free formula that you find at Mother's Market or Whole Foods (yes, we feed him better food than we feed ourselves). The problem is, B doesn't really like it. I feel like he eats it just because that's all we give him. But whenever our friend's dog is staying with us, he prefers that dog's food instead.
In order to see whether B preferred Nutrish or Canidae, I placed both bowls in front of him, each filled with dog food from each brand.
Within seconds, Nutrish was gone! I was glad to see he really liked it.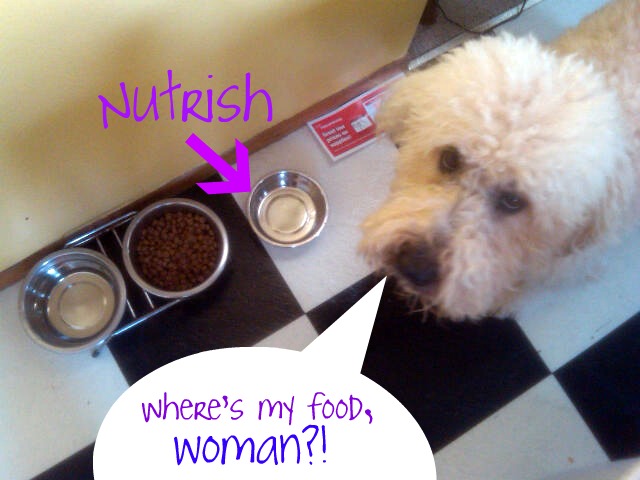 Just what I need…another man telling me what to do…
At first I was concerned about the ingredients. Dog food is known for its fillers, and less than stellar ingredients such as soy and corn. But Nutrish Just Six is comprised of six key ingredients, no fillers, no corn, no soy, no wheat. Love it!
And you can love it too by requesting a free sample
Hope your pup enjoys it as much as B!
Rachael Ray Nutrish just 6 dry dog food
Save More Money in 2018
Subscribe and join the worldwide 52-week money challenge! Get the tools you need right to your inbox.