The holidays can easily put a damper on your wallet. Eric and I went a little spend crazy this weekend with buying a tree, going out to eat, buying coffee out instead of making it at home…every penny adds up! I think we're not only sensing the consumer-driven atmosphere of the holidays but we're also ready to go a little nuts now that we know we'll have a second paycheck coming in by the end of this month. Here's a few ways we try to trim the overspending: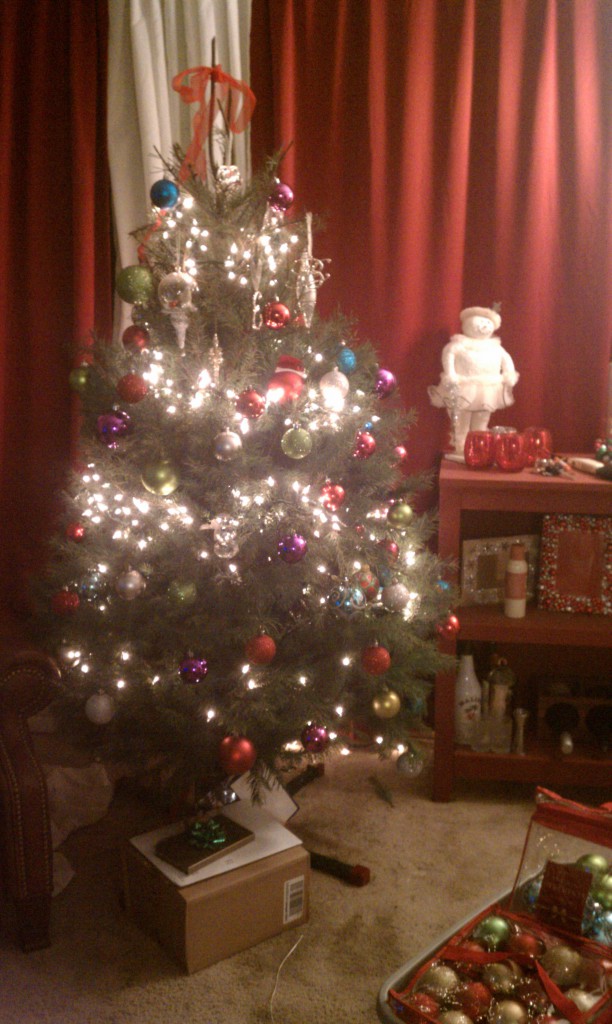 Re-gifting gift cards
The only thing I've ever re-gifted are gift cards. It's just too easy. I get gift cards as bonuses sometimes from work, or through winning them in a blog contest. This year, I scored a gift for my brother through a company bonus, and I also scored my other brother's gift by using an Amazon gift card I won from Budgeting in the Fun Stuff. Two gifts–didn't cost me a cent! I still had to sacrifice not using the gift cards on myself–which I really wanted to do. So in a sense it's still money lost, I just never actually got to see it in my hands.
Are you pro or anti-regifting?
Christmas Activities
Some of my favorite things to do over the holidays are completely free or inexpensive:
Driving around to look at the lights
Christmas Parades
Newport Beach Boat Parade
Ice skating (scored a Groupon for $12)
Tree lighting ceremonies
Cookie decorating parties
Drinking hot cocoa and watching Christmas movies
Decorating the tree
Baking Christmas cookies
What are some other inexpensive Christmas activities you like to do?
Holiday leftovers
The holidays mean lots of food. And with two families (mine and Eric's), that means even more food. I didn't have to go grocery shopping for over a week after Thanksgiving, thanks to all the leftovers we had. I plan on scoring some more free food with leftovers from our company potluck and our two Christmases coming up.
Inexpensive gifts
We don't do a Christmas gift exchange at work and I don't do a gift exchange with friends either. Not to sound too much like a Grinch, but no one ever really likes their gift anyway, and it's always extra work to go out of your way to buy a gift.
However, if I somehow do find myself stuck in a gift exchange–my go-to gift is a bottle of wine from Trader Joe's with some nice cheese and crackers and proscuitto–usually doesn't cost much more than $20.
Remembering the meaning of Christmas
Whenever I get the urge to splurge, I remember what Christmas is really about. I remind myself about how thankful I am for what I already have and count all the blessings God has given us.
This doesn't mean that we still don't splurge, but we try and curb it a bit ; )
What are some other ways you manage your budget during the holidays?