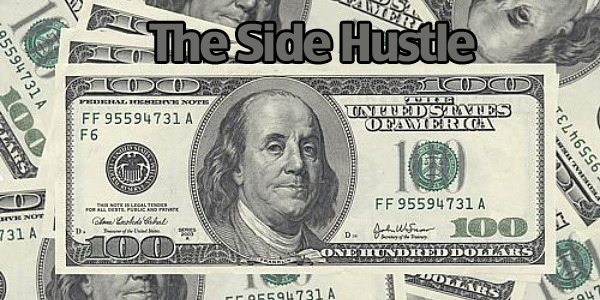 Last month, I started keeping track of all the side money we've been making. This side money is going to help fund our trip to Costa Rica so we can finally go on our honeymoon two years after getting married.
The Side Hustle for November:
Mystery Shopping: $184.20
Selling books: $6.86
Surveys: $32
Blog Advertising: $350.67
November TOTAL: $573.73
Not too shabby! I don't expect December to be as great because advertising is usually slower and I am not doing as many mystery shops.
November Goals Recap
My only goal in November was to figure out a way for Eric to start his new job and complete the fire academy–since there was a one-week overlap. It worked out even better than we had hoped for–his new job start date got pushed back a week. Eric will graduate with his Firefighter I Certificate this Saturday and will start his new job on Monday.
Budget wise, let's just say we're breaking even. We're spending a bit more money nowadays than at the beginning of our Four Months on One Income mission.
December Goals
Create a 2012 budget based on paycheck cycles rather than months. I will be posting this on the blog, so hopefully others can start up a budget too!
Start 2012 with no new credit card debt except for what we already have.
Stick to our $500 Christmas gifts budget. (we decided to do stockings for each other's gift and perhaps go on an overnight trip)
Yakezie Challenge
Late last month, I joined the Yakezie Challenge! It is a group of personal finance bloggers focused on increasing their Alexa rating and forming a connection with other personal finance bloggers. The lower your Alexa score, the higher your opportunity for scoring sponsors. Alexa ratings are a different form of Google Analytics, and you need to download the Alexa toolbar to know your rating. Since joining the challenge, my rating has gone from 1,004,000+ to 664,125 as of yesterday. My goal is to get into the coveted 200,000 or less.
As featured in…
I had guest posts over at Little House in the Valley on our five steps toward buying a home and The College Investor featured my post on New to Investing?
I was featured in the following carnivals:
The Yakezie Carnival hosted by 20's Finances
The Festival of Frugality hosted by Totally Money Blog Carnival
The Totally Money Carnival hosted by Faith and Finance
Giveaways
Check out Finance Fox' giveaway for a chance to win $100!
Beating the Index is also giving you a chance to win $100!
Pssst…I started a Facebook page, please like me! Please? I said Please!