This year was the first year I attempted to track where all our money went. I tried to track every penny, but some months were harder than others.
We had some highs and lows in our budget–saving $8,000 was  a big feat for us and helped us survive as a one-income family for four months and we finally paid off my car.
This is the breakdown of where our dollar was spent this year (as of November 30):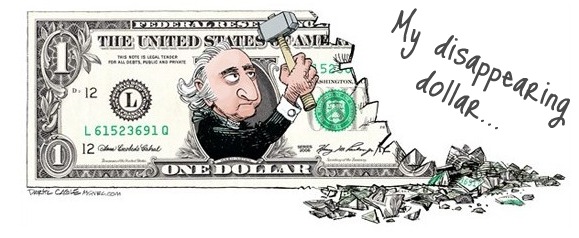 via
Where did our money go?
For every $100 we spent…
$26 for Rent and Utilities
Rent, Cell phones, Internet, Netflix
$17.40 for Transportation
Car payment, Insurance, Registration, Gas, Repairs and oil changes
$13 for Food
Groceries, Dining Out, and Eric's fast food addiction
Fun Fact: Eric spent only $300 less than our cumulative dining out total–that is A LOT of fast food!
$9.50 for Eric
School fees, Fire Academy fees, travel for job interviews
$8 for Savings
$5 for Travel
$2 for Clothes
$2 for Entertainment
$17.10 for Everything Else
Gifts, Pet costs, Fitness and Gym fees, etc.
Out of our entire budget…
42% of our budget went toward FIXED Costs
50% of our income went toward VARIABLE costs
8% of our income went toward SAVINGS
How does your budget compare?