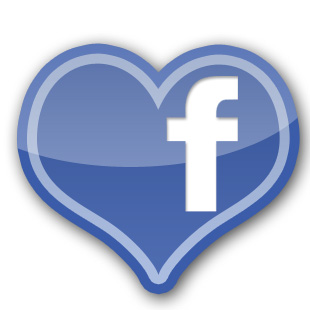 Recent amendment: When I mean ex, I refer to recent exes or random hookups. Not exes from a long time ago (ie. more than 8 years or so) or high school relationships.
It's a question that's been asked many a time. But now I'm conducting a highly-scientific official poll that will determine the answer once and for all: Should you be friends with exes on Facebook after you're married?
I've made my opinions pretty clear before. I actually don't even believe there is ever any case where you should remain friends with an ex. It's messy, it's complicated, and it's not worth the hassle. If I liked you enough, you wouldn't be an ex, now would you?
For the ones who think that it's completely harmless to be friends with exes on Facebook, how do you explain the statistics of Facebook being listed as causes for divorce? Twenty percent of divorces involve Facebook and 80 percent of divorce lawyers have reported a spike in the number of cases that use social media for evidence, according to a 2010 survey by the American Academy of Matrimonial Lawyers.
Why tempt yourself?
Here's the thing: I know I'm a jealous freak. I've got the feisty Latin blood in me.
But I just don't see the point of being Facebook friends with someone you once had intimate relations with–in more ways than one. Above all my reasons, my top reason being it's a sign of respect.
I understand you can be one of those cool wives who's all "It doesn't bother me, I trust my husband" yadda yadda yadda. But I don't think this is a trust issue at all. I think it's a respect issue. And I don't see the point of being Facebook friends with someone you once saw naked.
Agree? Disagree? Discuss.
image via
Join our newsletter
Get the latest content straight to your inbox.