All the way back in April, I decided I wanted to make a lemon and lime wreath via my Pinspiration, seen here: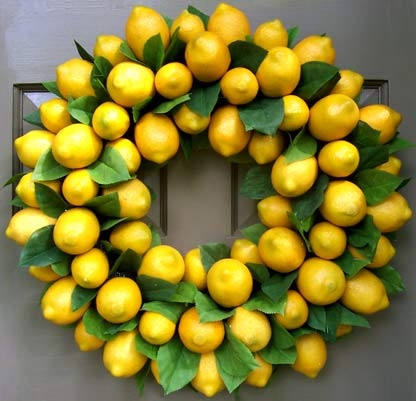 This version is $156.
Yeah, not exactly an item for these newlyweds on a budget. So I made it my mission to create my own.
I started out with:
Wire wreath from craft store: $3.99
Lemons and limes: (already had these on hand, but I spent $8 on two packs a while back)
Fake leaves from craft store: $7 with 40% off coupon
Total cost for project: $11
(Plus I had to buy a glue gun, $6.97 at Walmart, and glue sticks, $3.97 at Walmart but I also used this for other projects)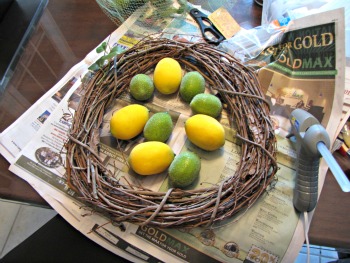 I then began gluing leaves and the lemons and limes to the wreath, just kind of winging it as I went.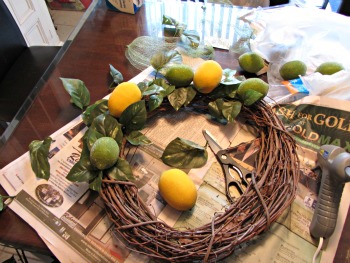 The thing with craft projects if you're always a little bit worried it's going to turn out like crap.
However, I kind of just flew by the seat of my pants and hoped for the best.
I actually think it didn't turn out too bad.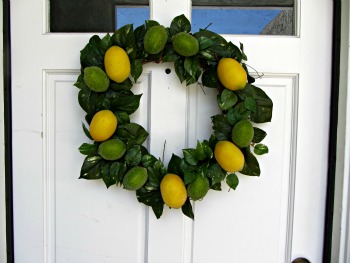 This is the finished product on our door.
For $11, as opposed to $156, I am quite the happy camper.
I now have visions of making more wreaths for the fall with apples, and maybe another one with grapes and wine corks.
Are there any Pinterest projects you've completed lately?
Don't forget to follow me on Pinterest!