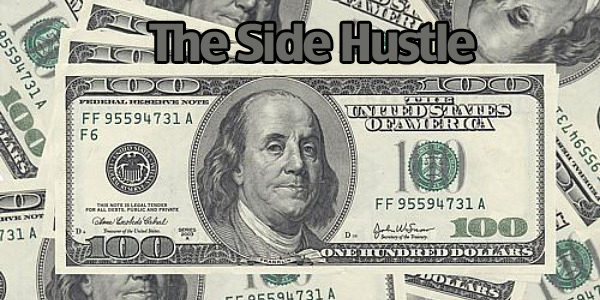 Every month, I keep track of how much extra money I made through what I affectionately call "The Side Hustle." I already met my 2012 goal by making $2,500 in side hustle income this year. I hope to double my goal, or make $5,000, by the end of the year.
In January 2012, I made $515.41
In February 2012, I made $891.34
In March 2012, I made $636.26
In April 2012, I made $740.76
In May 2012, I made $1,156.66
In June 2012, I made $676.49
I have made $4,616.92 in extra money this year.
How I made extra money this month:
Advertising: $349.92
Staff Writing: $120
Mystery Shopping: $200.57
Surveys: $6
The Future of the Side Hustle
I don't think I'm going to mystery shop anymore. As much as I loved it, I'm kind of worn out by it. I would rather focus my time on some other stuff. I may do a shop here or there, but I'm not as gungho about it as I used to be. In fact, I think I only did one shop this month.
How the side hustle has been used
Of course I don't just have $4600 laying in a bank account. In late May, Eric and I went to Vegas for a few days just to get away. We spent money from the Side Hustle (which is reserved for vacation trips) to pay for it, and it was a good feeling knowing we weren't accumulating any debt and could pay for it with cash!
We also recently bought a Groupon for a two-night getaway in Temecula (where we went for our mini-moon after we got married)!
Of course, these trips are just teases until we can go on our real honeymoon. Eric keeps promising me he'll set a date any day now, but I'm not holding my breath.