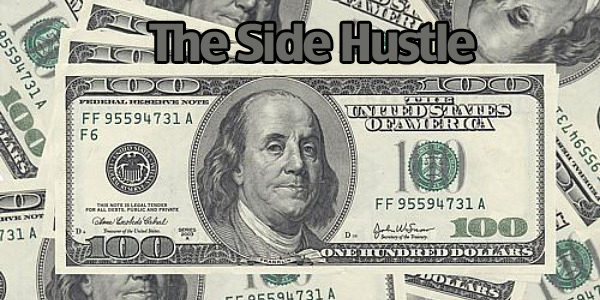 Every month, I keep track of how much extra money I made through what I affectionately call "The Side Hustle." I already met my 2012 goal by making $2,500 in side hustle income this year. I hope to double my goal, or make $5,000, by the end of the year.
The side hustle income has been earmarked for vacations. Most importantly, I'm looking forward to one day taking a honeymoon, even though we've been married two years! At this point, it's more of a scheduling issue than a finance issue.
In January 2012, I made $515.41
In February 2012, I made $891.34
In March 2012, I made $636.26
In April 2012, I made $740.76
In May 2012, I made $1156.66
How I made extra money:
Blog advertising: $605.59
Staff writing for other blogs: $340
Mystery shopping: $205.49
Work Mileage: $92.5
Surveys: $6
TOTAL: $1249.58
Minus Mystery Shop Fees: $92.92
NET TOTAL: $ 1156.66

Again, simply astounded. I don't know how a simple little hobby turned into such a lucrative side hustle. I'm not sure where to go from here. A part of me wants to cut back on some things, the other part of me wants to work even harder.
Some other options I've explored for making extra money include:
elance.com or odesk
I've gone so far as to creating a profile, but I always get too lazy to actually bid for projects and search for work. I feel like I'm pretty busy as it is with other things, I don't know how much I'll be able to contribute to actual freelance work. Has anyone had any positive experiences with either of these?
Website building
I've heard of a few people who've used a create your own website service to sell items online, or even market their own product. I'm not sure I'm ready to take that step, but I'd consider it for the future.
Fiverr
I will definitely not be supplying any services on Fiverr. I wonder if anyone actually makes any money from this site? Essentially, people offer any type of service, from proofreading to singing a song for you–all for $5.
What are some of the crazy things you've done to make money?