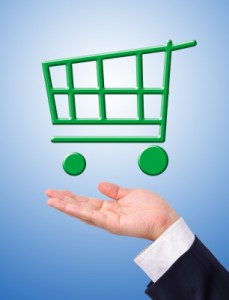 Today's post comes from a good friend blogger, Mr. Canadian Budget Binder. This is his guest post on food shopping tips.
Whether you have a family of 5 to feed or you are on one or two people, food shopping on a budget is one of the most important categories in the budget. Why do you say? Well besides putting a roof over our heads one of the next biggest expenses is food. Sometimes without realizing it we are surpassing what we pay in rent or a mortgage to fill our plates each month. I've talked to many people who are just starting out with a budget and were over the moon when they starting tracking their expenses. One critical step that I consider paramount is knowing where the money is going every month.




If you follow Canadian Budget Binder you know I'm a big budget nerd because I like to know exactly how healthy our finances are on a regular basis. In fact I post our actual monthly budget numbers and Net worth updates every month. This is to motivate us and to show others that we play by our own rules and how it's working out for us. There is no magic potion; all you need is time, effort and a lick of desire to succeed. We hope that by sharing our numbers that others will see that anyone can save money by using a budget. Some people like to check in every 6 months or even once per year but that's not good enough for our finances. Near the end of 2010 we really kicked our grocery budget into high gear using, you guessed it, coupons. I'm not here to argue whether you think they are good or not but all I will say is I'll keep the thousands we saved in our own pocket, full-stop.
How Do We Save Money Shopping?
Meal Planning
One aspect of food shopping that we started to focus on in 2012 was meal planning. Meal planning is a very important aspect of many families' weekly routines for many reasons. Not only does it save money but it also saves time and eliminates waste. Have you ever went into the refrigerator only to toss out rotten food that was no longer edible? Every time you toss something into the waste bin that is like taking money out of your wallet and say bye. Although meal planning has been baby steps for us I designed a template we print out from our free money saving tools and post it on our refrigerator once we fill it out.
We sit together once a week and talk about meals we would like to create from scratch, foods we want to try and base it around sales coupled with what is on our freezer inventory and pantry list. We have created so many new recipes over the past year and share them with our fans any chance we get. We are able to see what we are going to cook each day of the week so we know what to prepare the night before or in the morning.  I also have a grocery shop/meal plan that we could print so we can plan the groceries that we need to buy and we can bring the printout along with us.
Convenience Foods
This isn't going to take up much space here because convenience costs money, end of story. If you can buy a 10lb bag of potatoes for $2.99 why would you buy a 400 gram bag of sliced potatoes for $2.99 that are ready to go in the oven? Unless for reasons beyond your control you can't prep food then take 10-15 minutes out of your day to peel potatoes, season them with spices, and toss a bit of extra virgin olive oil and put them in the oven. Not only will it cost you less your family will love them much better than production line fries in a bag. Another pet peeve is all those simple spice mixes like sloppy joe, taco seasoning etc.. You can make them yourself for a fraction of the cost. I went as far as to prove this by creating my own Sloppy Joe Recipe and it was  a hit and one of the most popular recipes on the blog.
Flyers
We don't plan our meals around just any foods we try to stick to the flyer sales if at all possible but like to splurge once in a while. Knowing your prices are crucial with this money saving step because you can be blowing money even if you think you are saving money. One example I gave in the past is  a bottle of coke is reg price $1.00 at Shopalot and on sale at Poshalot (I made up store names) for $2.00 reg $2.50. If you don't know that the regular prices is only $1.00 for Coke at Shopalot and you think you are getting a bargain at Poshalot saving $0.50 sadly you are mistaken. You are in fact spending double what it would cost you at Shopalot. So, knowing your prices is key but it does take time.  If you have local stores that allow price matching you can save time and gas by bringing the flyers with you and price matching products. This is something that we do often.
Coupons
We don't use as many coupons as we used to but we certainly still use them. We order them online, find them in the grocery stores, trade them, and find them in our weekly flyers. There are so many places to find coupons now that it's easy to save a few dollars here and there. It doesn't take that much time once you get the hang of it, in fact we spend less than an hour a week sorting this out. We also like to check out online Facebook groups or our favorite websites for the latest deals and coupons that are hot. One of the hotest ideas to hit the scenes is IPHONE apps for saving money while grocery shopping. In Canada we currently have Checkout51 and Fresh points both of which offer the consumer money back for products if purchased while they grocery shop. Both have different premises behind them but they both save money in the grocery budget. So, couponing is in our eyes a smart way to go as long as you are not buying more than you need of a product you may never use, or are not sure whether you can use it before the expiration date.
One thing that has helped us understand our pricing knowledge has been posting our weekly grocery shop in our Grocery Game Challenge. It's open to everyone around the world and we have people who post their shops from the USA, Canada and even Guatemala. The premise of the challenge is you are up against yourself and your budget. I have a template that we all follow and once a week we check in with our grocery receipts and budget to fill in the information of our grocery expenses for the week including tracking coupon use. We motivate each other to stick to the budget and we track expenses all year in the grocery game. Some of our players have slashed their budget by $100 a month because they realized:
1- They were buying more than they needed
2- They started to cook homemade meals and limited convenience foods
3- They were mindful of their grocery shops and used a list
For some this may seem easy enough but even for us budgeters it was a struggle even with using coupons. You can spend more than anticipated and if you don't have the cash to back the expenses you need to get money from somewhere. If you don't know how much you are spending on a monthly basis you may end up eating your savings. The Grocery Game Challenge has grown since inception and I hope to see more people get on board and join the grocery game challenge movement to save money in their budget.
How Much Should I Budget For Groceries?
This is one of those questions where the only answer is "what you can afford". There is no magic number that anyone will find if they try to Google, grocery budget for x amount of people. Think about eating habits, dietary needs but most of all how much money you have left after paying all of  your fixed expenses.
 What are Fixed and Variable Expenses?
This is fairly simple and I get asked this question often. Fixed expenses are just that, they are expenses that are not moving, they are put in place and you pay the same amount time after time. Examples might be, rent, utilities (hydro, water, heater rental, and oil), child care, insurance etc. Variable expenses on the other hand are expenses that you have more control over because you call the shots. Variable expenses might include your food budget, entertainment, clothing,  cable, internet, cell phones, home phones, and transportation.
Once you know your net earnings (what you take home each month), know your debts and expenses, build your categories and  your budget will start to fall into place. I've designed a 10 step budgeting series  and a Canadian Budget Binder spreadsheet to track our expenses which we still use. The 10 steps outline everything we did that has helped us in part get to where we are today.
My last tip although I could go on is to not shop hungry which so many of us do. Stay out of the middle aisles if you don't need to be in them, stick to your list and always look up and down because shopkeepers put the most expensive items at eye level. Saving money food shopping for the grocery budget is as easy as planning your grocery shops around your meals.




Guest Post By: Mr.CBB is the voice behind Canadian Budget Binder who says that "It's not about how much money you make it's how you save it".  Mr.CBB shares budgeting tips, frugal lifestyle, relationships, recipes, parenting, personal finance and so much more for his over 4500 fans all around the world. After all "money is money, debt is debt" no matter where you live. Come join him on Facebook, Twitter and Pinterest.
Photo Courtesy of Teerapun/freedigitalphotos.net