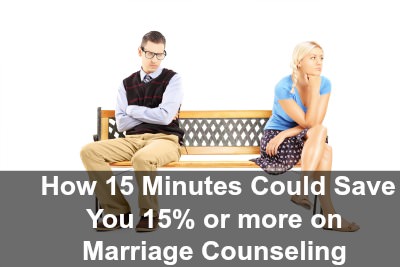 It's fair to say that throughout the first three years of marriage, money was the number one thing Eric and I argued about.
Between bills, debt, savings…there just never seemed to be enough to go around, and it was a pretty big cause of stress.
Not surprisingly, money is often listed as the number one reason for divorce.
Well, now that we've taken care of that money situation, there appears to be only one other thing that Eric and I frequently argued about..
The Division of Labor within our household.
I've often maintained that I'm stuck with the majority of the housework.
Even though we have a cleaning lady—and that was because I was tired of using my days off to deep clean, while Eric got to use his days off to relax–there is still a large amount of things to do in just the everyday running of the household, like loading and unloading the dishwasher, feeding and walking the dog, laundry, making dinner, picking up the kitchen after cooking, etc.
During Eric's fire academy, everything fell on me. Again.
I know that most people are all like "Well, marriage is never 50-50, you give and take and it all balances out at the end."
But let me be clear here, those numbers have never balanced in my favor. For our entire marriage, Eric has been working on his career. And even though I work full-time, go to school full-time, and freelance as well, I was still forced to be in charge of the everyday running of the household.
It was like the 1950s called and asked me to be the spokesperson.
So I said something had to change, because I was going to lose my sh*t.
Now, I am probably making it sound a lot more dire than it was. Because the truth is that my frustration goes in cycles. There are plenty of moments where I see that Eric is working super hard studying for work, and I have no issue taking the lead in household chores.
But there are times where I am swamped with a 10-page paper, a final exam, and a presentation to do, and hey, you can't even put the trash cans in the garage after trash day? You want me to do that too?!
Yeah.
After I let loose a little steam, we finally agreed to the 15-minute rule.
Eric felt that I was asking him to clean up the whole house on his days off. When really, I just wanted him to spend 15 minutes tidying up the house so it looks how I left it when I left for work in the morning.
Everybody has 15 minutes.
I spend 15 minutes in the morning unloading the dishwasher, making the bed, walking and feeding the dog.
I was asking Eric to put in his own 15 minutes by putting his own dishes in the dishwasher, picking his socks up off the floor (the living room is not a laundry bin), putting his paperwork and work supplies into one corner and not strewn around the coffee table and dining room table…
Just simple little things.
Ever since we've implemented the 15-minute rule (going on six weeks now…), we haven't had a single argument.
Now when I pull into the driveway, and I see the trash cans have already been put away without me having to ask, it's like I can hear the angels singing "Hallelujah."
It's seriously the small things. Because the house cleaners do the deep cleaning, we just need to keep the house tidy in between visits.
And my mom will tell you, I am the farthest thing from a clean freak you can get without being labeled a slob, so it's not like my "clean" expectations are all that high. I just don't like to see clutter.
The 15 minutes rule has been a life saver. Eric doesn't spend a ton of time picking up, and I get to come home to a tidy house.