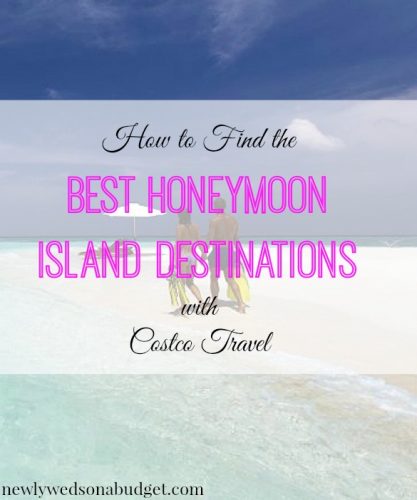 Your honeymoon is a very important time to bond even more with your new spouse and experience something for just the two of you. Planning a wedding is stressful and even if you have a non-traditional wedding, going on a honeymoon is a great way to de-stress and kick off your new marriage on a positive note.
In other words, don't skip your honeymoon because you could regret it. However, for some couples dealing with the cost of a honeymoon can cause some financial strain. Weddings alone are expensive enough and if a relaxing honeymoon on a tropical island sounds too good to be true to you right now, I'd encourage you to weigh your options and seek out an affordable route.
I've mentioned Costco's travel feature before but I think it's a really great way to go on a romantic honeymoon for less. If you're interested in checking out some of the best honeymoon island destinations, here's how Costco Travel can help.
What is Costco Travel?
Most people have heard of Costco before or have a store near them. It sounded weird to me at first to hear that a warehouse store had a discount travel site, but it's true. Costco Travel provides Costco members with discounted vacation packages, cruises, car rental service, along with discounts to major theme parks throughout the country.
The site is great for honeymooners because it provides a ton of romantic getaways in places like Figi, Mexico, Hawaii, Tahiti, the Caribbean and more.
How It Works
You can use Costco Travel just like you'd use any travel site to book vacations. First, you need to choose your desired location along with which type of vacation you'd like. If you're planning your honeymoon, you'll probably want to look at the resort or cruise options.
for cruises, Costco is able to secure a lower group rate for passengers even if they book the cruise by themselves. Even though most cruises are all-inclusive, there are always some unexpected expenses to consider when you get on the ship.
This is why most of Costco's cruise packages include some onboard credit or a Costco Cash Card that you can use during your stay.
Resort stays offered through Costco Travel are just as enticing. Right now, Costco is offering a Dominican Republic getaway package that starts at just $545 per person for 5 nights.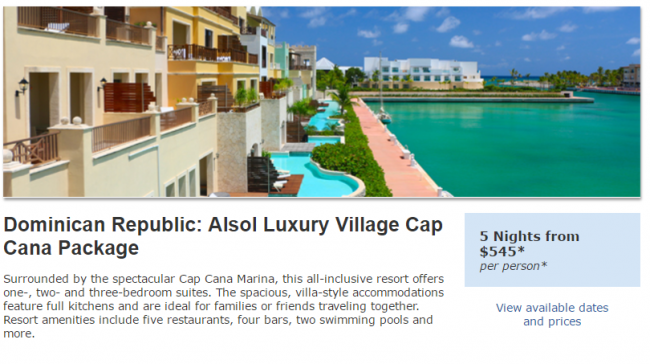 This package includes a 5-night stay at an all-inclusive resort where all your meals, snacks, and beverages are covered along with daily and nightly entertainment at the resort.
This package also includes $440 in resort coupons, a $100 tour credit, a $100 resort credit for Costco members, ground transportation to and from the hotel or (a discount on a rental car), all hotel taxes and gratuities.
All you need to do is book your flight separately. The travel dates are usually very flexible but it's always best to look into booking your stay well in advance.
I really like how Costco's vacation packages include transportation to and from the hotel. That alone could save you $60+ right off the bat and a lot of frustration and anxiety surrounding how you'll get to and from the airport. Planning a vacation takes a lot of time and effort but planning a honeymoon is even more intense. This is why I'm glad Costco Travel does a lot of the work needed to set you up for an amazing trip.
Are you planning a honeymoon soon or know someone who's getting married? Be sure to tell them about Costco travel and check out the site for yourself. I'm interested to hear what you think so let me know in the comments!
Check out Costco's new locations here.