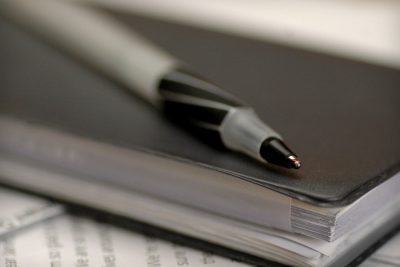 When it comes to applying for applying for Social Security Disability Insurance (SSDI), many people who should qualify might find themselves denied.
Due to the number of things you need to understand, the number of things you need to do, and the length the whole process takes, it's only too easy to get a little confused, make mistakes, and end up with your benefits either delayed or denied.
If you want your application to be successful, you have to make sure that you fully understand all the nuances of the SSDI requirements.
It's a Long, Complicated Process
It's important not to underestimate the entire process. Not only do you have to decide when to apply, the Social Security Administration (SSA) may take anywhere from 6 to 24 months to make a decision. Once you have made the decision to do it, then you have to fill out a number of forms. This means making sure you have all your medical documentation and that it is well organized. There will also be mandatory doctor's appointments with a doctor of their choosing. Finally, once you do file and dot all the i's and cross all the t's, you can still be denied. Which means you may then have to file appeals, as well as attend a special disability hearing.
Why You Might Be Denied
You might be denied simply because you applied too soon.
Here are some reasons why your application might be rejected on these grounds:
You may not have had the condition long enough to be considered in need of assistance.
You have a condition that is not considered severe enough to warrant assistance.
You may only have a short work history.
You may still be receiving unemployment benefits.
Attorney Representation Is Important
If you are denied, there are many reasons you might forego hiring an attorney to represent your interests:
You might believe that you have the capacity to explain your situation quite clearly if you go to a special disability hearing. After all, SSDI is all about providing an economic lifeline for American workers.
You might believe that your case is an obvious one since you are forced to walk on crutches or use a wheelchair that you should qualify and therefore don't need to bother to get one.
You might be experiencing financial hardships and believe that you simply can't afford to hire a good lawyer.
While on the face of it, these look like good reasons not to get a lawyer, your chances of success in getting your application approved will diminish considerably if you represent yourself.
First, you will not be able to argue your case as eloquently as someone with deep subject knowledge and experience can do it for you.
Second, you can't rely on your own opinion on whether or not you deserve to get the insurance. Even if you look as if you need assistance, you might not get it.
Third, you don't have to worry about paying for the lawyer out of your own pocket. In an article on the importance of getting a lawyer to represent you when applying for disability a disability and elder care specialist explains that money should not be an issue when thinking about getting a lawyer because "disability attorneys get paid on contingency (only if you win), they do a great many things to ensure that an SSDI or SSI claim will have the best chance of winning. This includes tracking down important medical records and test results, obtaining detailed statements from a claimant's treating physicians, and, at the time of the hearing, applying a thorough understanding of SSA regulations and prior rulings to the disability adjudication process."
Patience Is Key
When dealing with a disability, either for yourself or a loved one, patience is often hard to come by, especially when dealing with financial stress. However, when applying for SSDI benefits, that's exactly what you need.
The process is long and involved and often doesn't seem fair when you are obviously suffering and can't work. The good news is that if you do qualify, your benefits begin (and are paid retroactively to) the date of your first application. So, if you are trying to decide whether to apply or wait, go for it! Get the process started. The sooner you do, the sooner your financial stress may be lifted.